Dating Polls Key Highlights
Just 19% of the entire sample considers online dating dangerous to any extent.
32% consider online dating very safe
61% think that online dating services have an overwhelming amount of fake profiles
67% prefer online dating rather than traditional flirting
Good looks are the most popular dating factor, chosen by 17%
17% believe the best way to meet someone for the first time is via online dating
Dating Polls as of September 2023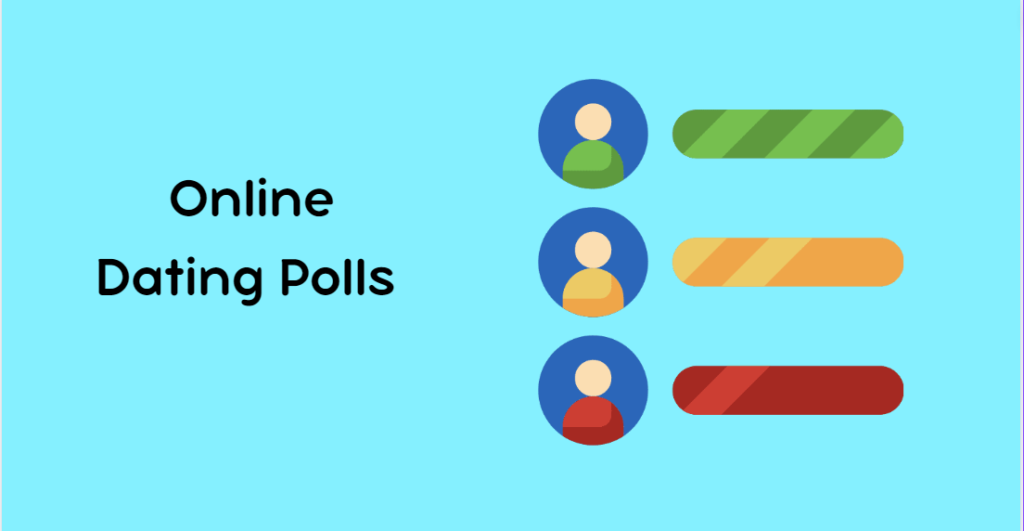 Do you consider online dating safe?
What percentage of fake profiles do you encounter in most dating apps you use? (in your opinion)
What traits do you look in a profile to determine that is real? (choose all that apply)
Do you prefer online dating instead of traditional flirting?
What are the most important factors for your potential date? (choose up to 4 most important)
What is the best way to meet someone for first time? (choose up to 2)
Datings Trends in 2023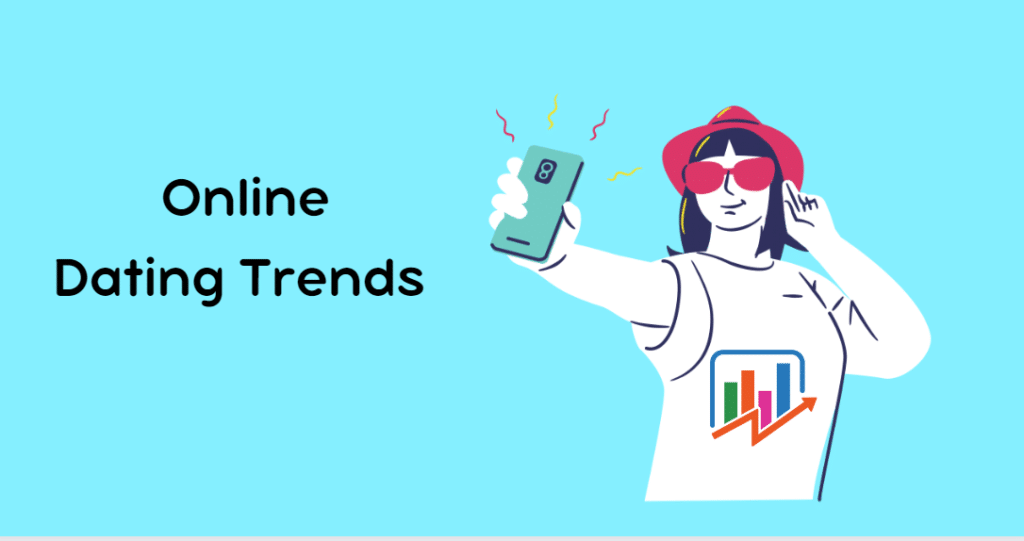 According to online dating experts, 2023 will be characterized by several trends:
Budget-conscious dates: With the increasing focus on financial stability, more singles are opting for affordable dates, such as going for a walk, cooking together, or visiting free local attractions.
Non-monogamy: As society becomes more open-minded, non-monogamous relationships, like polyamory and open relationships, are gaining popularity among online daters.
Women making the first move: A shift in gender dynamics has led to more women initiating conversations and taking charge of the dating process.
Sober dates: As health and wellness become more important, people are embracing sober dates, which involve activities that don't involve alcohol.
Situationships: This trend refers to casual relationships that don't have a clear definition or commitment, which has become increasingly popular among online daters.
Infla-Dating: Infla-Dating involves exaggerating one's personality traits, achievements, or physical appearance to impress potential partners. This trend is expected to continue as singles navigate the world of online dating.
Zoom Dating: With the rise of remote work and communication, virtual dates through platforms like Zoom have become a popular way for people to connect and get to know each other before meeting in person.
The "Men Should Pay" Trend: While traditional gender roles are evolving, some still believe that men should pay for dates. This trend may persist in 2023, although it could face backlash as society continues to push for gender equality.
Dating app exploration: As more people turn to online dating, they are likely to experiment with different dating apps to find the best platform for their needs and preferences.
Emphasis on genuine connections: With the growing awareness of mental health and loneliness, online daters in 2023 are expected to prioritize deeper, more meaningful connections over casual encounters.
Datings Facts in 2023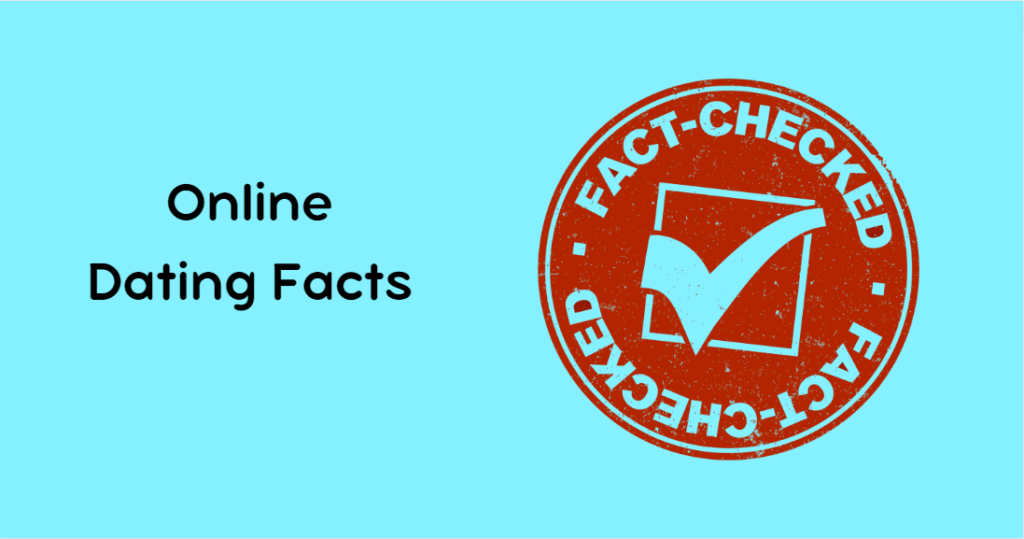 The most recent dating facts as of September 2023 are:
In 2023, the dating app market generated a massive $5.61 billion in revenue [3].
Tinder dominated the market with a 72% share among monthly active users, followed by Bumble at 19% and Hinge at 7% [2].
21.9% of the US population engaged in online dating, making it the most popular country for this activity [3].
The Pew Research Center conducted a detailed survey analyzing online dating usage by age, gender, race, education, and sexual orientation [1].
References: [1] 34 Interesting & Surprising Online Dating Statistics in 2023 [2] 97 Surprising Online Dating Statistics & Trends for 2023 [3] Online Dating Statistics in 2023: Trends & Surprising Insights
This list will continuously update with the most recent online dating facts of 2023. Stay tuned!
What is the Future of Online Dating?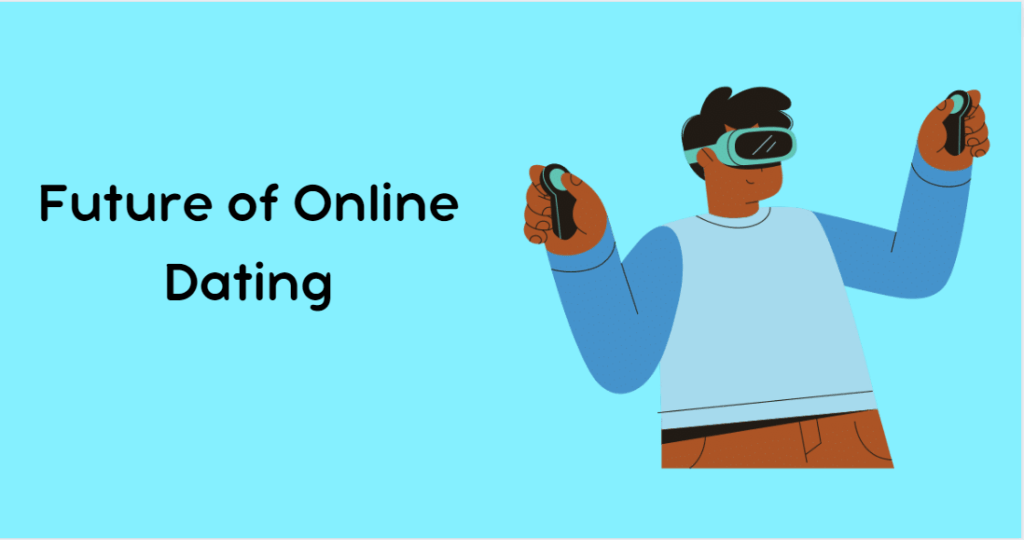 Online dating has continuously evolved to cater to the needs of singles worldwide. As technology advances, experts predict various trends that will shape the future of online dating. Some of the most prominent trends expected to dominate the online dating scene in the years to come to include:
Video-based dating: Video calls and video profiles will become increasingly popular, offering users a more authentic and interactive experience. This can help build trust and reduce the risk of catfishing or misrepresentations.
Artificial Intelligence and Machine Learning: AI and ML algorithms will be employed to enhance matchmaking, making it more personalized and accurate. These technologies can analyze user behavior, preferences, and communication patterns to suggest more compatible matches.
Virtual Reality (VR) and Augmented Reality (AR): The integration of VR and AR technology will enable users to engage in immersive dating experiences, such as virtual dates, interactive games, or exploring shared interests in a simulated environment.
Inclusive and diverse platforms: More dating platforms will cater to specific communities or niches, prioritizing inclusivity for various sexual orientations, gender identities, and cultural backgrounds. This will help users find like-minded individuals and foster genuine connections.
Gamification of dating: Incorporating game-like elements, such as quizzes, challenges, or rewards, will make the online dating experience more enjoyable and interactive. This can also encourage users to spend more time on the platform and engage with potential matches.
Focus on mental health and wellbeing: As awareness about mental health and self-care grows, dating platforms will prioritize features and resources that promote users' mental well-being, such as in-app support, stress-relief tools, or educational content.
Enhanced security and privacy features: In response to privacy concerns and data breaches, dating platforms will invest in robust security measures, including advanced encryption, two-factor authentication, and stringent verification processes to protect user information.
Video and audio content: Apart from text-based communication, platforms will emphasize video and audio content, such as stories or voice notes, to help users express themselves more genuinely and creatively.
Offline experiences and events: To help users transition from online to offline dating, platforms will facilitate and sponsor offline events, activities, or workshops, fostering a sense of community and encouraging face-to-face interactions.
Remote dating options: As remote work and long-distance relationships become more common, dating platforms will introduce features to accommodate these circumstances, such as tools for coordinating virtual dates or resources for maintaining a healthy long-distance relationship.
Sustainability and social responsibility: As users become more environmentally and socially conscious, dating platforms will adopt sustainable practices and support social causes, potentially offering eco-friendly date ideas, carbon offset options, or charity partnerships.
These trends will likely shape the online dating landscape in the years to come, aiming to create a more personalized, enjoyable, and secure experience for singles worldwide.
This wraps up our extensive online dating polls and statistics for 2023. If you have any more interesting statistics to share, let us know by using this contact us form.