It's no secret that online dating is becoming increasingly popular. In fact, according to a recent survey, nearly 40% of single people in the US have some form of online dating profile. With all the hype, it's unsurprising that many people ask themselves, "Is online dating right for me?"
In this article, we will provide an in-depth look at the world of online dating in 2023. We'll cover the benefits of online dating, statistics on online dating success, and 11 tips for online dating success. We will also answer questions like which online dating site is the best, whether it is OK to do online dating, which are the red flags of online dating, and which is the best dating app.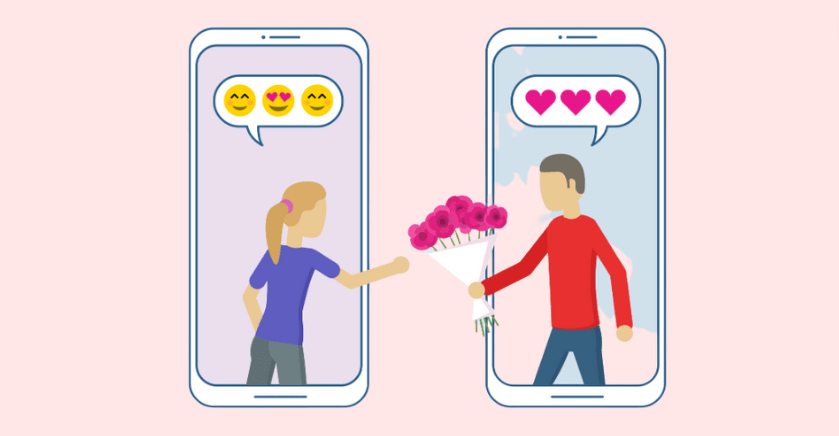 Introduction to Online Dating
Online dating is a way of meeting potential partners over the internet. It's a great way to meet people, find love, and make friends. It's become increasingly popular over the last few years, and hundreds of online dating sites and apps are now available.
You'll typically create a profile with interests, hobbies, and personal information when using an online dating site or app. You can then search for potential partners who share your interests and send them messages. If they're interested, they can respond, and you can start a conversation.
The great thing about online dating is that it's a great way to meet people you might not have met otherwise. You can also find people who share your interests and values, and that can make it easier to find someone special.
Benefits Of Online Dating
When it comes to online dating, several benefits make it an attractive option. Firstly, it's convenient, and you can search for potential partners from your home. It's much easier than going out and trying to meet people in person.
Additionally, online dating is a great way to connect with people worldwide. You can find potential partners from all over the world, something you wouldn't be able to do if you were trying to meet people in person.
Finally, online dating is a great way to meet people with similar interests and values. You can find people who share your hobbies, interests, and values, making it much easier to find a compatible partner.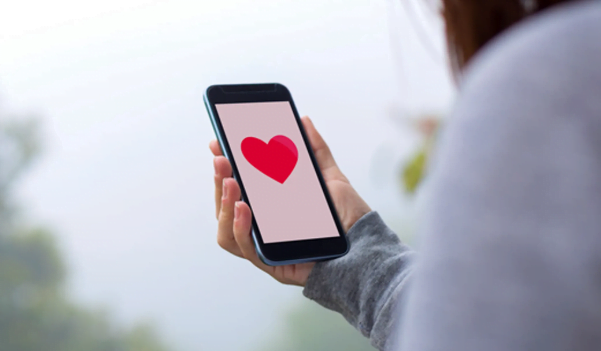 Statistics Of Online Dating Success
Online dating could be an excellent way to find a compatible partner in 2023, but it's important to remember that success is not guaranteed. However, some statistics show that online dating can be successful.
According to a recent survey, one in five relationships now start online, and over 50% of single people have used online dating at least once. Additionally, a study by the University of Oxford found that couples who met through online dating sites were more likely to be successful and have a longer-lasting relationship than those who met in person.
These statistics show that there is potential for success when it comes to online dating. However, it's important to remember that success is not guaranteed and that you should take precautions to ensure your safety.
11 Top Tips For Online Dating Success
If you're looking for online dating success, some tips can help you achieve it. Here are 11 tips for online dating success.
1. Create a great profile
Ensure your profile is up-to-date and includes all the information you want potential partners to know. When creating your profile, ensure your information is accurate and honest. Do not lie to make yourself sound better or to gain more attention. Be honest about what you seek, and don't be afraid to express yourself.
Your profile should include a clear, recent photo of yourself. Make sure the photo is of you alone and not a group photo.
Don't list generic traits on your profile like "outgoing" or "adventurous." Instead, provide details about activities or interests you enjoy and how you would like to share these with someone else.
You want your personality to come through your profile. Writing about yourself creatively and interestingly can help you stand out. Consider writing in a fun or quirky way to show off your personality.
Before you post your profile, remember to read through it for any typos or errors, as this can make you appear careless.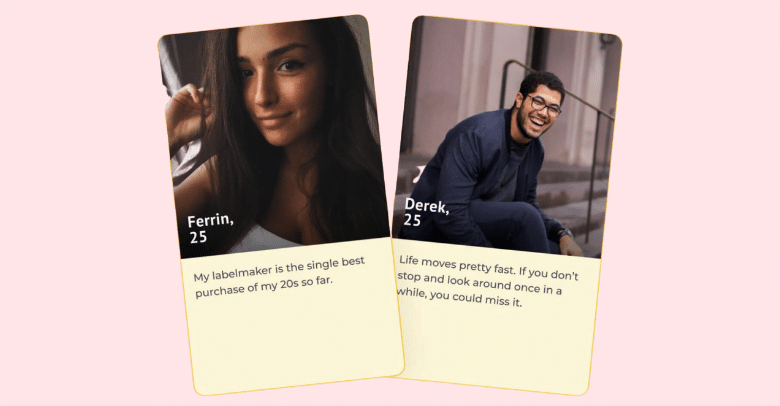 2. Be confident
Take the initiative and send a message to someone you like. Being friendly and engaging in your message is important when contacting someone you're interested in on an online dating site. It's also wise to ask a few questions that give the other person a chance to answer and start a conversation.
Keep your message brief and concise, and make sure that you use correct spelling and grammar. Avoid using slang or overly familiar language, as this can seem rude.
Personalizing your message to the other person is helpful, rather than simply sending a generic message. Start your message by mentioning something they wrote in their profile or a shared interest. This step will make your message more engaging and help you stand out from others they may have received.
Before sending your message, read it or have a friend read it to ensure it's appropriate. If you're getting a lot of negative responses, consider changing the tone or content of your messages.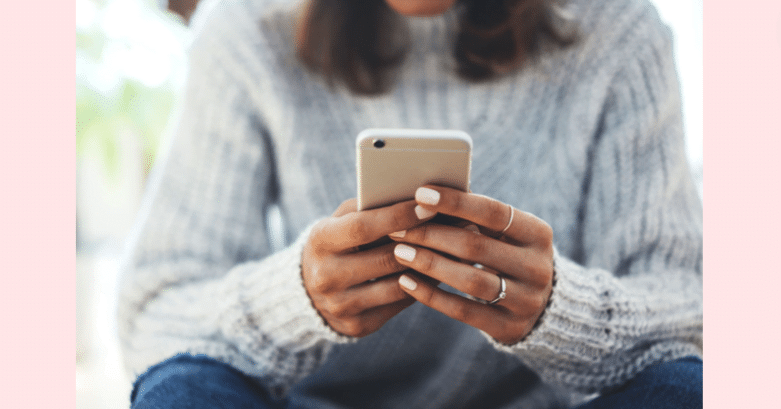 3. Be honest
Honesty is the best policy for online dating, as being dishonest can lead to misunderstandings, hurt feelings, and even potential safety concerns.
Be honest about yourself. Don't try to be someone you're not. Be upfront about who you are so people can get to know you.
It would be best if you also were honest in your interactions. Communicating honestly and openly with potential matches is key to forming successful relationships.
Additionally, be honest with yourself. It's important to listen to your instincts and be honest about what you are looking for and what makes you happy. If something doesn't feel right, don't be afraid to trust your gut and walk away.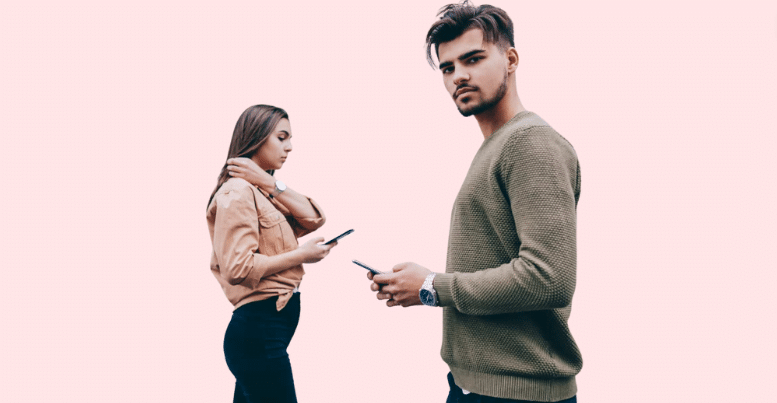 4. Take your time
You might want to form relationships and find love, but taking your time and proceeding with caution is important. Don't rush into anything. Take your time getting to know someone.
Research the person before you commit. Before you commit to meeting someone in person, do a bit of research on them. Look at their online profile, read about their interests and hobbies, and check for red flags.
Take your time in getting to know them. The great thing about online dating is that it gives you plenty of time to get to know someone before committing to a date. Don't rush into meeting someone; take your time getting to know them first.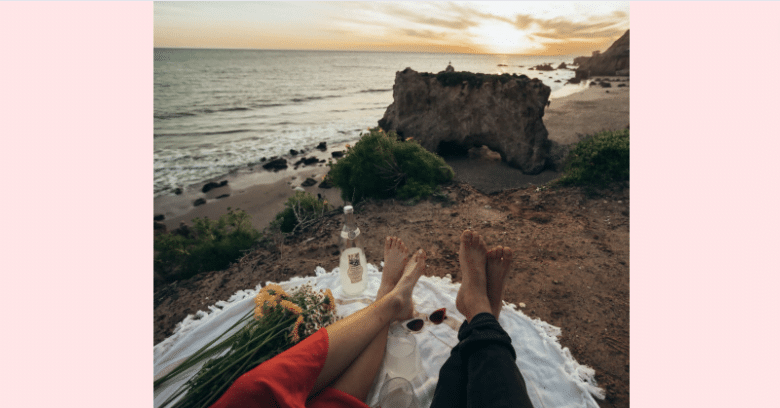 5. Ask questions
Asking questions is a great way to start a conversation and get to know someone when dating online. You should ask questions to get to know someone better.
Keep the conversation light and friendly. Avoid asking questions that are too personal or intimate right away, and ask more general questions, like their hobbies or favorite books.
Ask interesting questions that require more than a "yes" or "no" answer. Open-ended questions are more likely to result in meaningful conversations.
Ask questions that will help you learn more about the person. Instead of asking, "What do you do for a living?" ask, "What kind of work do you do, and how did you get into it?"
Avoid asking questions that can be answered with a simple Google search. This will show the other person that you put thought and effort into the conversation.
End the conversation with a question that keeps the conversation going. Ask if they have any upcoming plans or have ever traveled somewhere interesting.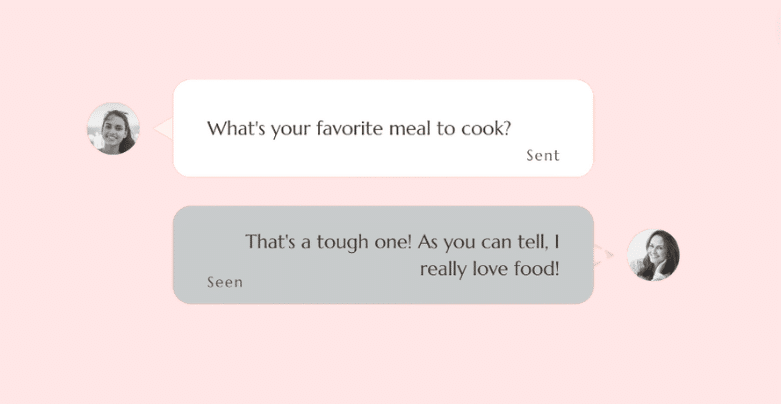 6. Listen
Being an active listener when conversing with someone you meet through online dating is important. Active listening involves focusing on the conversation and staying engaged in the conversation. This means understanding what the other person is saying and responding appropriately.
To be an active listener, give the other person the attention they deserve. Put away any distractions, and make eye contact. It is also important to clarify what the other person is saying and to make sure you understand.
When the other person is speaking, pay attention to their body language and voice. Pay attention to their words and tone of voice, as these can often give clues about their feelings.
Finally, it is important to respond thoughtfully and with empathy. Show that you understand where the other person is coming from and are open to hearing their point of view. Also, try to avoid being judgemental or responding overly critically or dismissively.
By actively listening and responding thoughtfully, you can help build a stronger connection with someone you meet through online dating.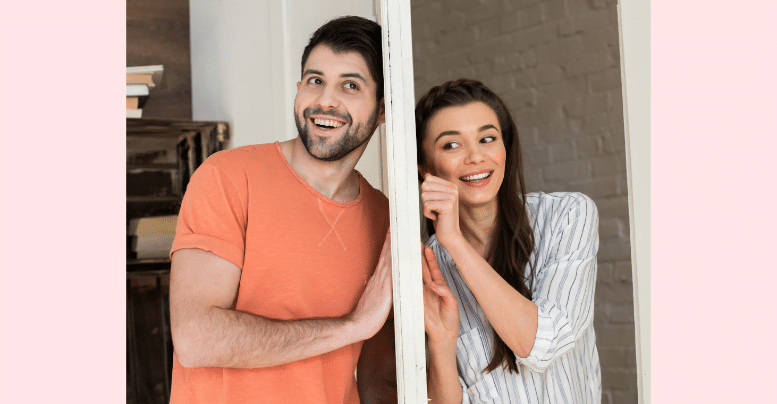 7. Be patient
When it comes to online dating, patience is a virtue. It's wise to remember that while the process may seem quick and easy, finding the right match can often take time. Developing a healthy attitude toward online dating requires being open-minded and patient with the results.
It can be easy to feel discouraged if you don't get a response right away or if someone doesn't appear to be interested in you after a few dates. Reminding yourself that the process takes time and is not a race can help you stay patient during your search.
It's also important to focus on the positive aspects of online dating. Reflecting on past successful dates or getting to know someone new can be a great way to keep your spirits up.
Lastly, communicate your boundaries and expectations to potential partners up front. This will help everyone stay on the same page and avoid miscommunication or disappointment.
It can take time to find a compatible person, so be patient.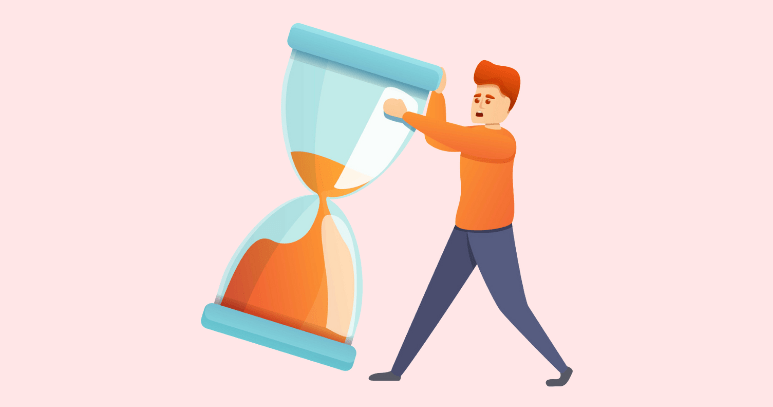 8. Don't take it too seriously
Online dating should be fun, so remember not to take it too seriously. In the world of online dating, it is important to keep it light and playful, which can help to avoid disappointment or getting too attached to people that may not be a good match for you.
Remember, it's a process; finding the right person can take some time. Don't be too hard on yourself or expect too much from it. You should also be mindful of your expectations and realistic about the kind of relationship you seek.
If you approach online dating with a positive attitude and an open mind, you may be surprised at the potential connections you can make.
Take your time, be patient, and enjoy the process.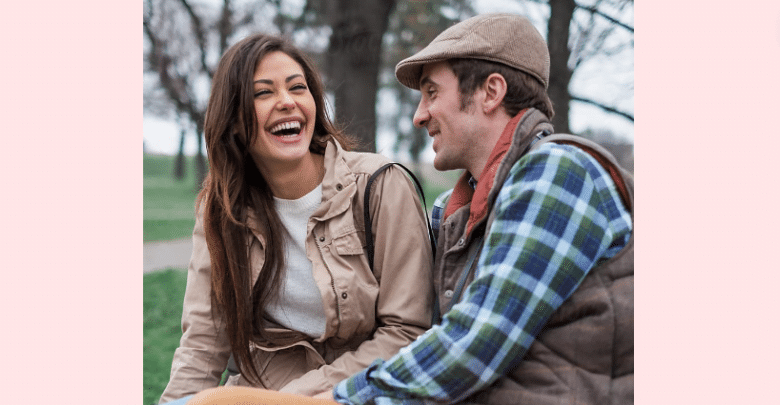 9. Be open-minded
When it comes to online dating, having an open mind is key. It's important to remember that everyone is different, and you can't expect to find the perfect match immediately.
It's also important to keep an open mind about the type of person you're looking for. While having a list of qualities you're looking for is okay, ensure you're open to meeting people who don't match those qualifications exactly.
Staying open-minded also means being flexible with the type of relationship you want. You may be looking for something serious, or you may be open to casual dating. Whatever your goal is, make sure you keep an open mind and are willing to make slight adjustments to your expectations.
Finally, staying open to talking to people outside your comfort zone is important. You never know what kind of connection you can make and who you might meet. Trying something new can be an exciting and rewarding experience.
At the end of the day, it's best to stay true to yourself and be open to new experiences. Being open-minded will help you find the perfect match for you.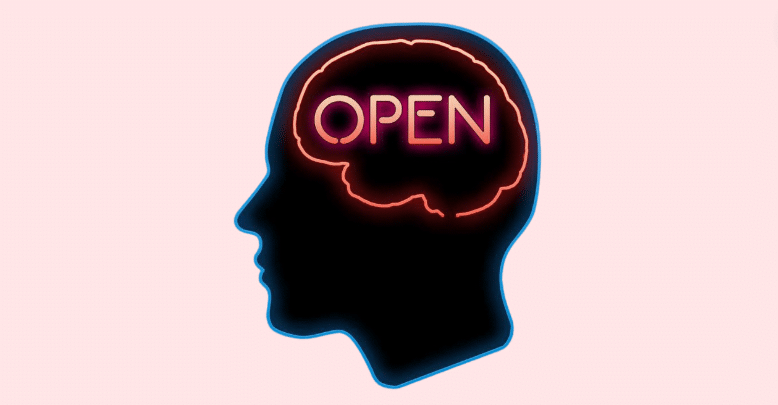 10. Respect boundaries
Respecting boundaries when online dating is imperative. It's important to remember that boundaries can look different for everyone. It's also important to be aware of your boundaries and to respect the boundaries of those you are interacting with.
Setting clear boundaries is key. Make sure to let your potential dates know what you are uncomfortable with. Respect their wishes if they don't want to meet up right away or don't want to talk about certain topics. Respect their personal space and don't pressure them into sharing more than they are comfortable with.
Be aware of the power dynamics in the dating context, and don't try to exploit them. Awareness of how things like age, wealth, and privilege can create an uneven playing field is critical in ensuring that all parties feel respected.
It's also important to be aware of your emotions and to take steps to ensure you're not being taken advantage of. Ensure you're setting realistic expectations for potential dates, and don't be too trustful immediately.
Finally, make sure to take care of yourself. If a date is not respecting your boundaries or makes you uncomfortable, don't feel obligated to stay. You always have the right to stand up for yourself and to put your safety and emotional well-being first.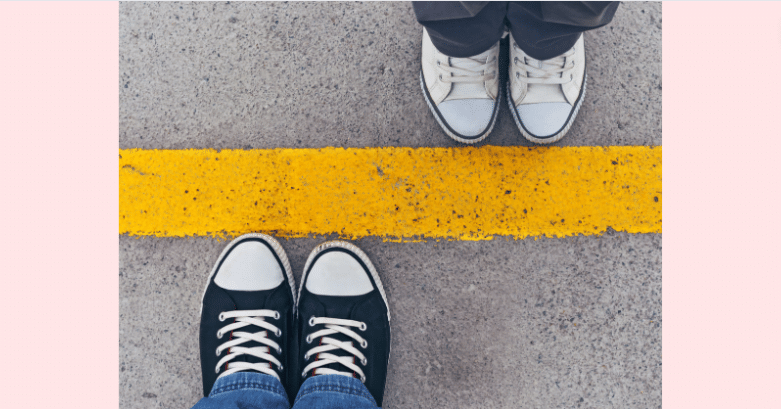 11. Stay safe
Make sure you take safety precautions and stay safe when meeting someone. Regarding online dating, it's always best to stay safe. Ensure you don't give personal information, such as your address or phone number until you feel comfortable talking with the other person.
You should always meet in a public place for the first few dates until you get to know the other person. You might also want to tell your friends where you are going and when you expect to be back.
Remember to get to know the person before meeting in person – ask questions, look for inconsistencies in the answers, and do your research. You should never share your financial information, and don't send money or gifts to someone you haven't met.
Lastly, trust your intuition – if something feels off, don't proceed. Some online scammers want to take advantage of others on dating sites.
Take your time getting to know someone online, and only share personal information when you feel comfortable. With these safety tips, you can enjoy online dating while protecting yourself.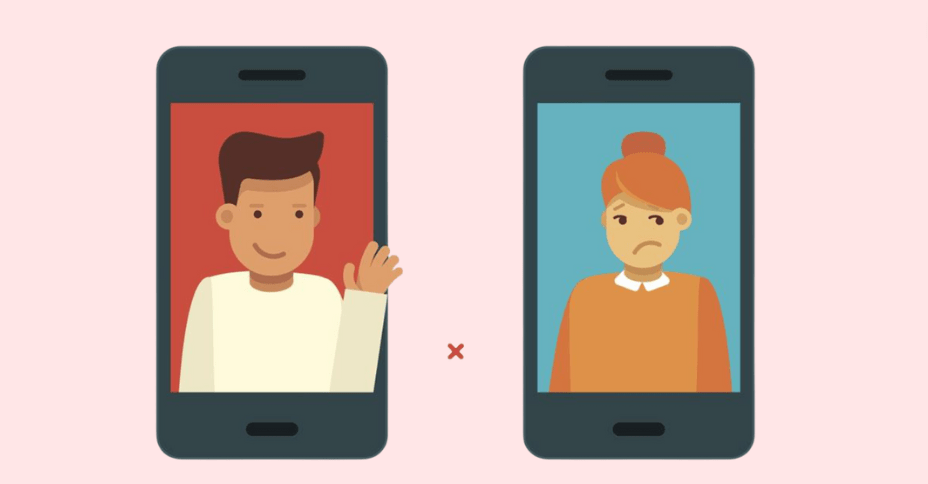 Final word
By following all of these tips, you'll be well on your way to online dating success.
What Does Online Dating Involve?
Online dating is the process of finding potential dates through digital means. It involves creating profiles, searching for matches, communicating via texting, and possibly meeting them in person.
The most common tools used in the process are dating apps and websites. These allow people to find matches based on criteria such as age, location, and interests and to get to know them better through messaging before deciding whether to take the relationship further.
Online dating involves using websites and applications to find potential romantic partners. It involves creating a profile to showcase one's personality, interests, and physical attributes. Once you create a profile, you can browse other users' profiles and contact those you see as potential matches.
Online dating allows users to communicate with potential matches without meeting them in person, and it also allows users to find people with similar interests and dating goals. Online dating is one great way to meet people, but users should always exercise caution regarding personal safety. It is important to only connect with verified people that have and take all necessary measures to protect oneself.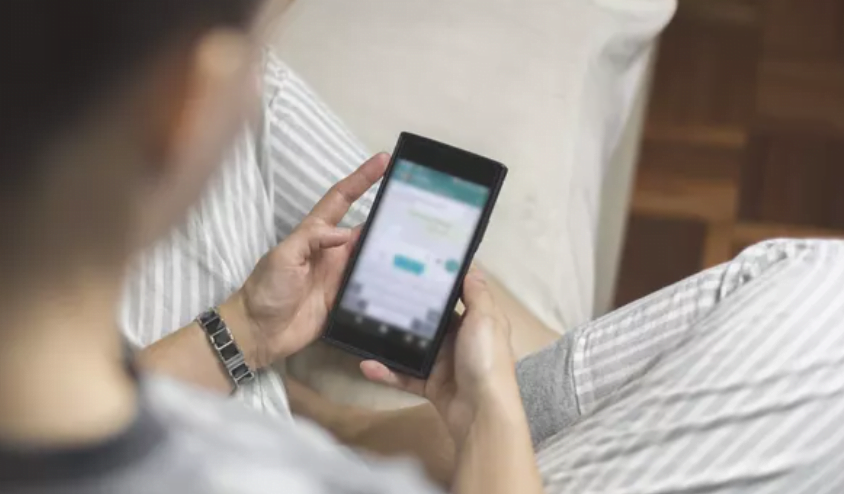 Is Online Dating Still A Thing?
Online dating is still popular and widely used for finding potential soulmates in 2023. Dating apps and websites provide a platform for people to connect with like-minded individuals in their local area or across the globe. Users create a profile and upload photos of themselves, and can then browse other people's profiles to find a suitable match. Through chatting and messaging, users can get to know each other and determine if they are a good match.
With the rise of new technology, many online dating platforms offer advanced features, such as video chatting, to make the process more interactive and enjoyable. Despite criticism about safety and the proliferation of fake accounts, online dating remains a viable and successful way for many people to meet the partner of their dreams.
Research reveals that online dating is a growing trend. A study in late 2019 found that 30% of Americans used online dating apps, and only 11% used dating apps in 2013. Out of those 2019 figures, 12% got married or are in a committed relationship with their online date, in contrast to 3% in 2013.
Online dating is a practical and easy way to date. According to a Pew Research Center study, roughly 60% of participants have had positive experiences with dating platforms. Many people have success finding romantic partners online, whether they're looking for something casual or long-term. Most participants found it relatively easy to meet potentially compatible partners in terms of those they found attractive or with whom they shared hobbies and interests.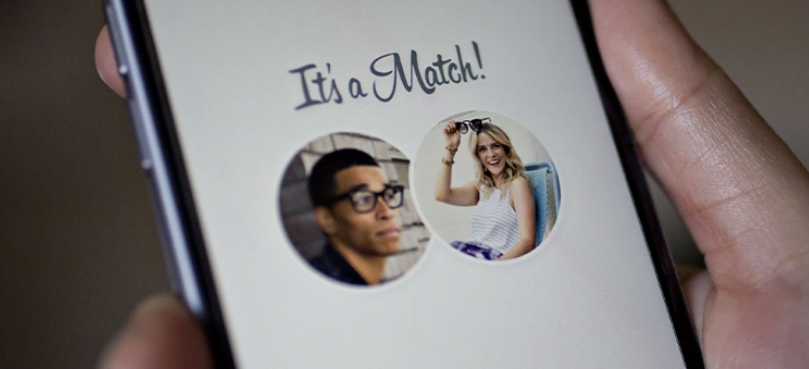 What Are The Best Online Dating Sites?
If you're looking for free dating sites in 2023, check out the top 3 here.
You can find many free dating apps on Apple and Google Playstore. You can also find these online dating apps via their websites — check out the links below.
1. Elite Singles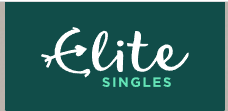 Elite Singles caters to people of all ages, backgrounds, and lifestyles. Users can search for potential partners based on their preferences and interests. Elite is an exclusive dating platform to help discerning singles find meaningful and long-lasting relationships. They provide an extensive personality test to help match users together. Users can access the platform through the website or a mobile app, with 24/7 customer service and resources such as articles, advice, and dating tips to help users make the most of their online dating experience.
2. eHarmony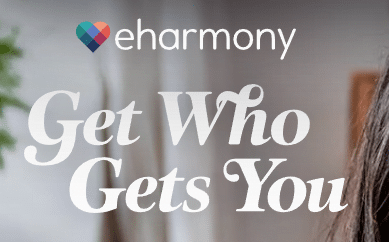 eHarmony helps singles find the perfect match for a long-term relationship. The platform also offers a free compatibility report, providing detailed insights about your personality, values, and interests. They also offer relationship advice, date coaching, and personalized advice. eHarmony is available in over 150 countries and has been rated one of the most successful dating sites with millions of users. They have successfully connected couples worldwide and have over 20 years of experience.
3. Match.com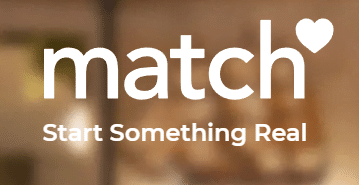 Match.com offers many features to help you find your soulmate with an easy-to-navigate platform, allowing you to browse through the profiles of potential partners. You can connect with members through their mobile app, allowing you to stay in touch even when you're on the go. Whether you're looking for a long-term relationship or just some companionship, Match.com is an excellent option for finding your perfect match.
What Are Some Red Flags When Dating Online?
Here are 5 red flags you should keep in mind when dating online.
1. Their online profile is vague
Someone's online dating profile is a snapshot of their personality. They need to upload details about their interests and what they are looking for in a partner, but you can assume that the person isn't that serious about dating if their profile is vague. If anything, they might come across as disinterested, lazy, or dull. Whatever the reason, this is a red flag. Their profile should give you an idea of who they are.
2. They ask for too much
It's good to take things slow when first getting to know someone and not give away too much too soon. If someone asks for your phone number or other contact details before getting to know you, that's a red flag. They're likely dishonest if someone you've matched with is trying to take the conversation off the dating platform. If they're trying to hook up or scam you – whatever the reason, it's a red flag.
3. They ask you for money
If someone you've met on a dating site asks you for money, this is a huge red flag you shouldn't ignore. This action is an obvious sign that someone is trying to scam you. It doesn't matter who it is. If you've just met, asking for money shouldn't be part of the conversation. At this point, you shouldn't focus on what you have in common because people prey on others' kindness. You might want to believe in their goodness, but you don't want to find out the hard way that they were being dishonest.
4. They talk about their ex
It's a red flag if you meet an online date who obsessively talks about their ex. Whether they speak kindly about the person or mention all of their faults to you, maybe they haven't moved on yet. This red flag is especially true if they compare your actions to their ex. You don't want to feel like you must live up to an ex or an ideal. You also don't want the pressure of hoping you're better than their ex!
5. They express they love you too soon
You might not be surprised if your online date says "I love you" after a few months and you've hit it off. But it's usually suspicious if they tell you after a few weeks or even days! If someone professes their love for you before getting to know you, that's a huge red flag. They're likely desperate and looking for someone to fill a void in their life or looking to swindle you. Either way, don't ignore the red flags.
What Are The Dangers Of Online Dating?
By knowing the online dating red flags, you can save yourself time and heartache!
Research shows there are some dangers to online dating, which is especially true for young women.
According to the study, 60% of women (ages 18 to 34) said someone contacted them after they said they weren't interested. Around the same percentile received unsolicited sexually explicit messages or pictures.
Including the red flags, you should be aware of a few things regarding online dating.
1. Fraud
Scammers are everywhere and exploit people looking for love, including on dating apps. The fraudster uses emotional lingo to their advantage in exchange for personal details, which can be used for identity theft. Fraudsters create fake dating profiles to lure you in – so be aware.
2. Stalking
Stalking is carried out by individuals who obsessively disrupt their victim's life, and sometimes this can start on dating apps. This behavior can result in distress that can lead to violence and crime. The main characteristics of stalking are repeated, fixated, obsessive, and unwanted interaction. Beware of this behavior and contact the police if you're concerned.
3. Sexual abuse
Abuse of this kind can include harassment, bullying, unwanted sexual attention, exposure to pornography, assault, and rape. Any form of sexual contact you do not consent to is sexual abuse. Anyone who does not respect your privacy is being abusive. The person who commits the crime is always responsible for it. You need to seek help if this happens to you.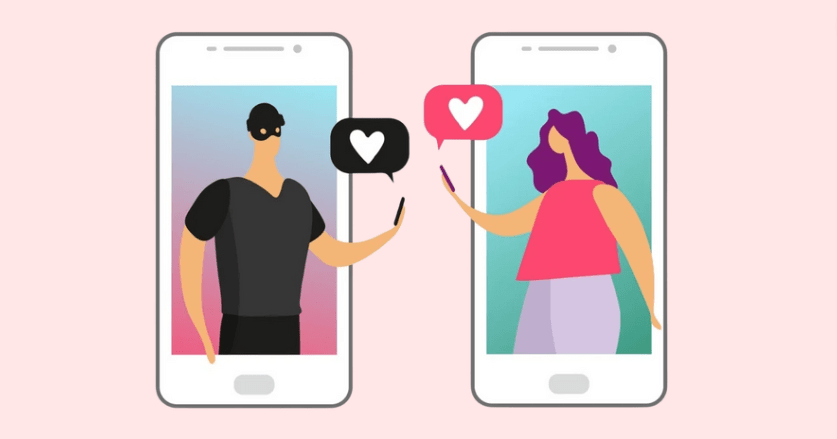 Illustration showing a suspicious man wearing a mask and a woman on dating apps
How Long Does An Online Relationship Last?
Statistics reveal that online relationships average around 3 years. A study conducted in Germany tracked the longevity of online relationships. It concluded that they typically last half as long as relationships that were formally organically and in that same area. Based on the research's statistics, the average length of a proximal relationship is 7.3 years, while an online relationship is 2.9 years.
The study found that online dating participants were influenced by how available they felt their date was. They didn't feel as closely connected to this person if they felt unavailable to them. The participants said that they felt anxious without their partner's physical presence.
It was found that one-third of online romances end three months after couples get together, as transitioning from virtual communication to physical connection brings about some challenges. A study that recorded the end of online romances found that online daters missed certain aspects of their long-distance online relationship and the fun and freedom of fantasy.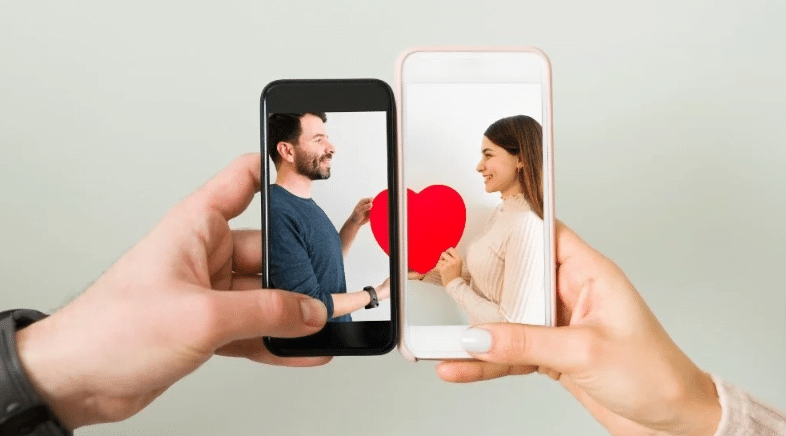 An image of a couple holding a paper heart shown on two mobile phones
Online Dating FAQs
Those are the most frequently asked questions for online dating:
Which Online Dating Site is the Best?
Hundreds of online dating sites and apps are available, so deciding which site is the best can be difficult. Ultimately, the best dating site is the one that best suits your needs.
Choosing a site that caters to people looking for long-term relationships is a good idea if you're looking for a serious relationship. If you're looking for something more casual, some sites also cater to that.
It's also essential to choose a site that has a good reputation. Make sure to read site reviews and check out the security features of each site before you sign up.
Which Is The Best Dating App?
Regarding dating apps, choosing one that best suits your needs is important. Different apps offer different features, so find one with the functions and features you need
For example, a dating app like PriveTalk or eHarmony might be the best option if you're searching for a serious relationship. If you're looking for something more casual, apps like Tinder or Bumble might be a better option.
It's also wise to choose an app with a good reputation. Read reviews and check out the security features before you sign up.
Is It Safe To Do Online Dating?
The short answer is yes. It's safe to do online dating, but remember to note our advice. If you take safety precautions and follow the above tips, you should have a positive experience.
Of course, it's important to remember that there are risks associated with online dating. Taking the necessary steps to ensure your safety and be aware of any red flags is essential.
What Should I Be Wary Of When Online Dating
Regarding online dating, it's important to know potential danger signs. Further to the above, here are some common red flags to look out for:
Unwillingness to meet in person. If someone is unwilling to meet in person, they might lie to you about who they are.
Unsolicited photos. If someone sends you unsolicited photos or videos, this is a sign that they may be crossing your boundaries.
Unusual behavior. If someone is acting unusually or aggressively, believe them and don't give them the benefit of the doubt.
By being aware of these issues, you can protect yourself regarding online dating.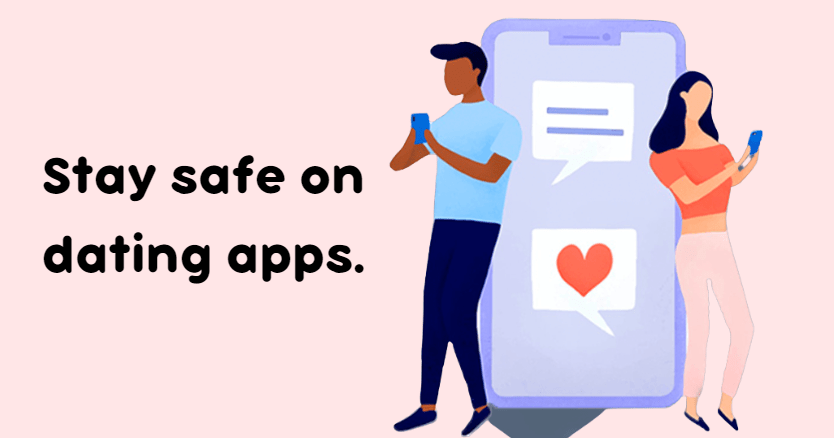 Illustration of a man and woman using online dating apps with mobile phones messaging each other on a pink background
Final remarks
Online dating can help you meet potential partners, but it's important to remember that success is not guaranteed. However, following the tips outlined in this guide, you will be on your way to online dating success.
Remember to be honest, take your time, and stay safe. Choose an online dating site or app that best suits your needs and has a good reputation.
Finally, for more dating tips and guides, follow our blog at PriveTalk.com. Good luck and happy dating!