We live in a world where finding love has become a lot easier. Thanks to the advent of online dating, you can now connect with potential partners worldwide with just a few clicks of the mouse.
With so many online dating sites out there, it can be tricky to choose one. That's why we compiled a list of the top 30 online dating sites to help you find the perfect match in 2023.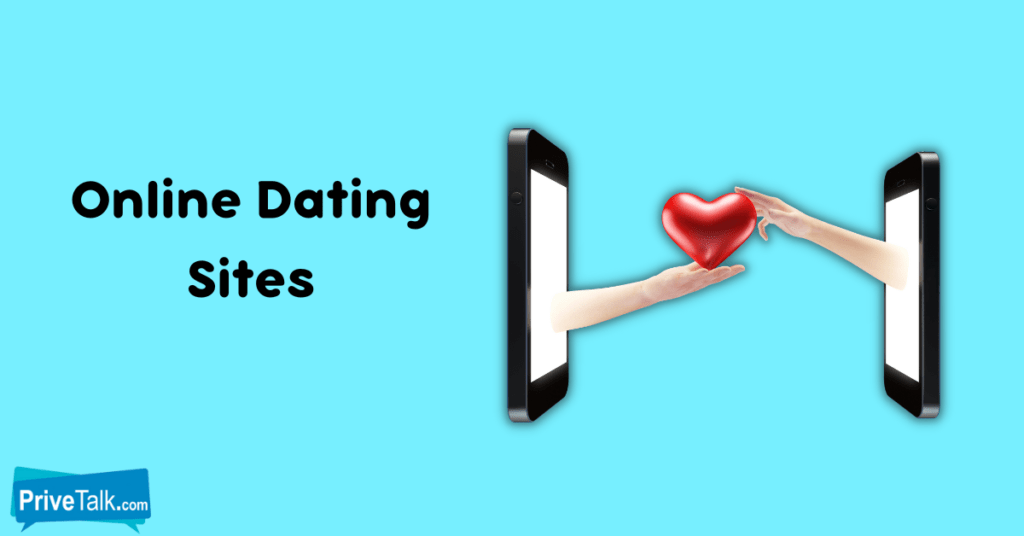 What's So Good About Online Dating Sites?
Online dating is a popular activity, and its popularity is accelerating. Over 40 million Americans have tried online dating at least once.
There are many different types of online dating sites, each with its own unique features and benefits. Here, we'll look at online dating, the different types of sites, and the top 30 sites you should consider using in 2023.
At its core, online dating is simply a way of connecting with potential partners over the internet. It allows people to search for and find compatible matches safely and conveniently.
With more people than ever before turning to online dating, it's become a great way to establish relationships, find love, and even make friends.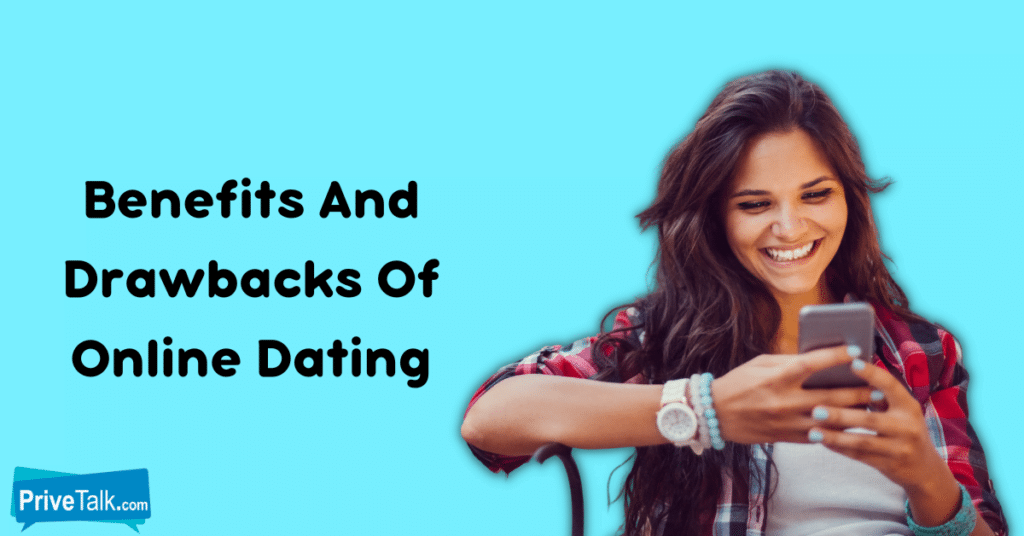 What Are The Benefits And Drawbacks Of Online Dating?
Like anything, online dating has its own benefits and drawbacks. On the plus side, online dating can be incredibly convenient and effective.
It can be a great way to meet people worldwide and from your own city or town. And with so many dating sites available, finding the perfect match is easy.
However, there are drawbacks to online dating sites. For instance, it takes work to portray your personality online.
It's also easy to become overwhelmed by the number of potential matches available. And, of course, there's always the risk of meeting someone who isn't who they say they are.
Overall, online dating sites are becoming increasingly popular, and the statistics show they are becoming more successful in helping people find partners. This is encouraging news for those who are looking for love, and the trend will likely continue to grow in the future.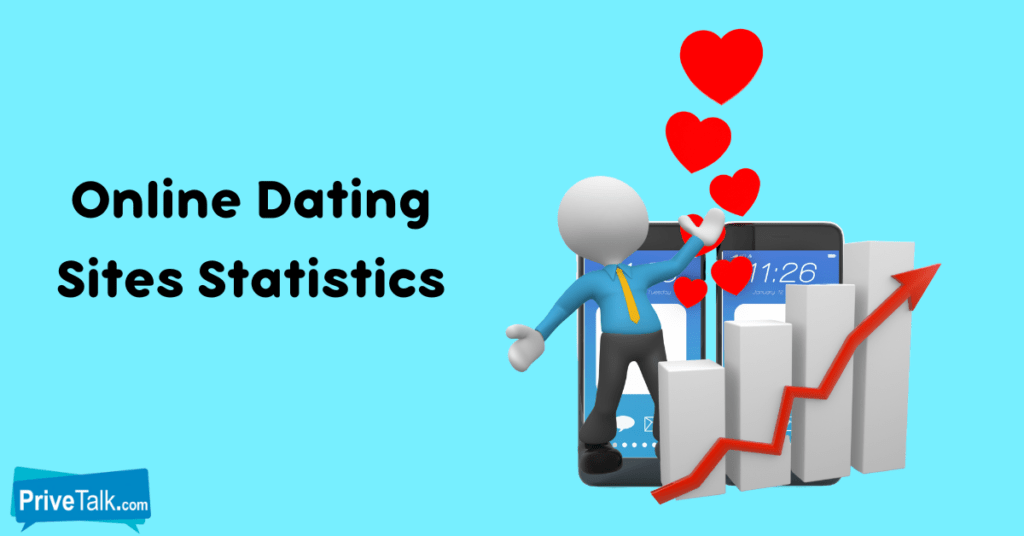 Interesting Statistics About Online Dating Sites
Online dating sites are becoming more popular, and the related statistics reflect this trend. According to a recent survey, approximately one in five adults aged 25-34 have used an online dating site at least once.
This statistic is even higher among younger adults, with almost one in three adults aged 18-24 have used an online dating site.
The survey also revealed that men are more likely than women to use online dating sites – approximately two-thirds of men have used online dating sites, compared to just over half of women. This may be due to men feeling more comfortable using technology to connect with potential partners, or it could be because of traditional gender roles which dictate that men should be the ones to initiate relationships.
People who use online dating sites tend to have higher incomes than the average. Approximately 40% of survey respondents had an income of over $75,000 per year, and 11% had an income of over $150,000 per year.
These statistics indicate that online dating sites are favored by people with higher incomes, which may be able to afford the subscription fees associated with these websites.
Regarding marriage and long-term relationships, the statistics show that approximately one in three people who use online dating sites will eventually enter into a long-term relationship or get married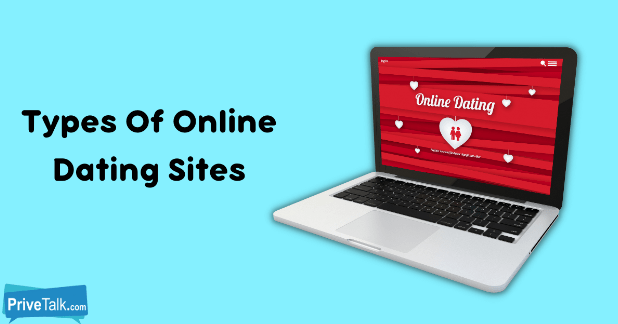 Understanding The Different Types Of Online Dating Sites
One of the primary things to consider when looking for the perfect online dating site is the type of site you'd like to use. There are many kinds of sites, and understanding them can help you find the right one.
Most online dating sites fall into three categories:
Traditional
Swiping
Matchmaking
Traditional sites like Match and eHarmony are geared toward people seeking long-term, committed relationships. These sites use questionnaires and algorithms to match users with potential partners.
Swiping sites like Tinder and Bumble are casual and focus more on physical attraction. Users often swipe left or right with swiping sites to indicate their interest in a potential match.
Matchmaking sites like Zoosk and OkCupid are more open-ended and require users to search for potential partners.
When choosing an online dating site, it's essential to consider what type of relationship you want.
Traditional sites are likely the best option if you are seeking a serious relationship. However, swiping sites may be the way to go if you want something more casual.
Matchmaking sites are ideal for those looking for a more open-ended and exploratory approach to online dating.
Other Types Of Online Dating Sites
Here are a few standardized online dating site types.
General Dating Sites. These sites suit casual dating and more serious relationships.
Niche Dating Sites. These sites are designed for people looking for more specific relationships, such as religion-based dating, same-sex relationships, or age-specific dating.
Social Networking Sites. These sites are designed for people looking to make friends or establish a social network rather than find romantic partners.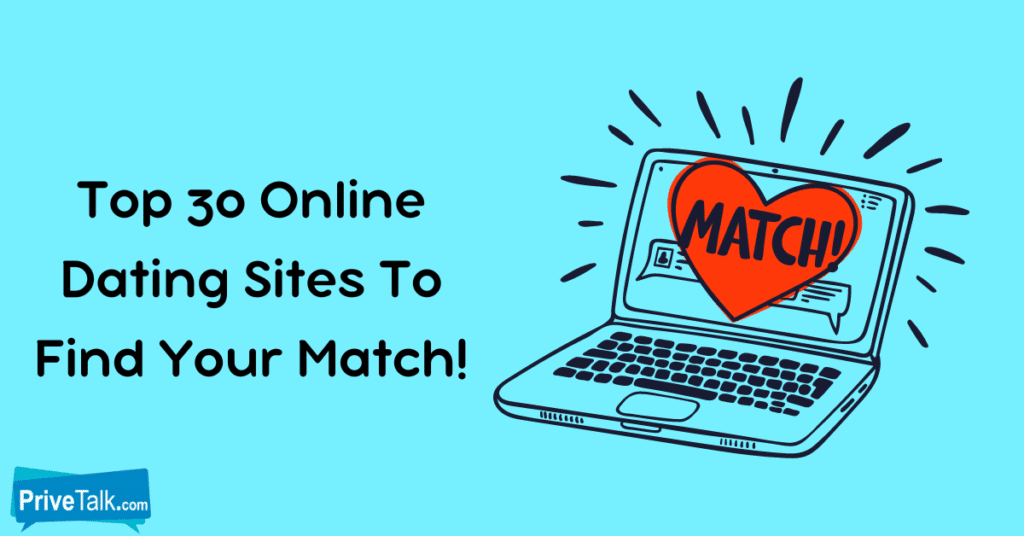 The Top 30 Online Dating Sites
Now that you know more about the types of online dating sites, you're ready to start looking for the perfect one for you.
To help you out, we've compiled a list of the top 30 online dating sites. These are the best and will help you find the perfect match in 2023.
1. Match

Match logo
Established in 1995, Match is among the oldest and most popular dating sites. Match helps people find meaningful relationships and includes a diverse community of members from all over the world. With its personality-driven matching algorithm and extensive compatibility tests, Match.com helps members find compatible partners with similar interests and lifestyles.
Match also offers its members access to events and support networks, forums, and advice from experienced members. Match's safe and secure platform ensures its members feel safe while dating, and its customer service team is always ready to assist.
2. eHarmony

Eharmony logo
eHarmony is another dating site that has been around for many years and is among the most successful. The platform is designed to help you find compatible matches, and it uses an algorithm to match people based on their answers to questions. eHarmony helps singles find the perfect match for a long-term relationship.
The platform also offers a free compatibility report, providing detailed insights about your personality, values, and interests. They also offer relationship advice, date coaching, and personalized advice. eHarmony is available in over 150 countries and has millions of users. They have successfully connected couples worldwide and have over 20 years of experience.
3. OKCupid

OkCupid logo
OkCupid is an excellent site for those seeking a more casual dating experience. It's free to use and incredibly popular, connecting like-minded individuals using a robust algorithm to match users based on their shared interests and values. With OKCupid, users can quickly find potential dates within their area, get to know them over chats, and then decide if they want to arrange a meeting.
The platform provides users with a safe and secure way to meet new people online and helps them discover more about their potential matches before committing to a date. OKCupid also has a range of tools, like suggested topics, to help start conversations. With its user-friendly interface, OKCupid makes it easy for anyone to find the perfect match.
4. Tinder

Tinder logo
Tinder is one of the most popular mobile dating apps. It's designed for ease of use, and it's free to use. Tinder has an active user base that changed how people meet. It offers many features, including date suggestions and a matchmaking system. It allows users to quickly swipe through potential matches and find someone who meets their criteria.
Tinder users can set up a profile with pictures and a short bio and then start swiping through potential matches. Users can create conversations, exchange photos, and arrange dates in a few easy steps. Tinder makes it easy to find a match, connect, and plan a date, all with minimal effort.
5. Zoosk

Zoosk logo
Zoosk is another popular online dating site, and it's available on both iOS and Android devices.
Zoosk is a paid dating site with a large user base. It offers a range of features, including a matchmaking system and date suggestions. Zoosk has been helping single men and women find love for over a decade and provides users with a safe, secure, and enjoyable way to meet potential partners. The interface is easy to navigate, and it's easy to search for possible matches.
Zoosk also has an extensive search function and offers various features, including chat, email, and video, connecting users easily. Additionally, users can use the platform to identify like-minded people and make meaningful connections with them. Zoosk is an ideal place to find love, companionship, and romantic relationships.
6. PlentyOfFish

Plenty of Fish logo
Plenty of Fish is a free dating platform with a large user base and offers a range of features, including a matchmaking system. It's an online dating service popular primarily in Canada, the United Kingdom, Ireland, Australia, New Zealand, Brazil, and the United States. It is available in nine languages and is free to use.
It has a matching algorithm that uses a variety of factors to provide users with potential matches. This includes an in-depth questionnaire that delves into users' habits and preferences, lifestyles, and the type of relationship they seek.
Plenty of Fish also offers a range of features, such as texting, one-on-one voice and video chats, and other forms of communication. Additionally, the website is continuously monitored for offensive or inappropriate content, maintaining a safe and secure user environment.
7. Hinge

Hinge logo
Hinge is a more serious and free dating app, and it's designed to help you find more compatible matches. It offers a range of features, including a matchmaking system and date suggestions. The platform connects users based on mutual friends and interests.
The app allows people to create detailed profiles and browse potential matches in their area. Hinge has an algorithm that highlights compatible matches, encouraging users to start conversations with each other. The app also has safety features such as profile moderation and real-time chat support to ensure safe and enjoyable experiences for its users.
8. Elite Singles

Elite Singles logo
Elite Singles is a paid dating site with a large user base for those seeking a more serious relationship. It offers a range of features, including a personality test and match suggestions.
Elite Singles caters to people of all ages, backgrounds, and lifestyles. Users can search for potential partners based on their preferences and interests. They provide an extensive personality test to help match users together. Users can access the platform through the website or a mobile app, with 24/7 customer service and resources such as articles, advice, and dating tips to help users make the most of their online dating experience.
9. Bumble

Bumble logo
Bumble is a one-of-a-kind social networking, dating, and networking app designed to help women make the first move. It has gained a large user base worldwide since its launch in 2014. Users can create a profile, search for matches, send messages, and socialize with other users easily and safely.
In addition to the "Ladies First" feature, Bumble offers an array of features that help users find the perfect match. Users can search for matches by age, location, and other preferences. They can also use the "Bumble Boost" feature to access advanced filters and see who has liked their profile, and a "Bumble BFF" option allows users to connect with friends in their area. This feature lets users connect with people with similar interests, values, and lifestyles.
10. Grindr

Grindr logo
Grindr is a popular dating app for gay, bi, trans, and queer people used by millions worldwide. Users can create profiles with photos and personal information such as age, gender identity, and sexual preferences. Grindr also allows users to send messages, photos, and videos and share their location with other users. In addition, users can browse and search for other users nearby and add them to their network of contacts.
Grindr also has its own private chat feature, allowing users to have private conversations with other users. The app also has a "tribes" feature, which enables users to join and form groups, such as "bears," "twinks," and "jocks." It's free to download and use but does have a paid subscription option that offers additional features. The subscription removes ads from the app and gives users access to other search filters.
11. Her

HER is the world's largest dating and social networking app for lesbian, bisexual, and queer women. It allows users to connect in a safe and private environment and make friends, find dates, and network with other members of the LGBTQ+ community.
The platform combines a robust feature set, including messaging, photo sharing, matchmaking algorithms, and event discovery, with a supportive and inviting community of queer women. With its innovative and interactive approach, the platform allows queer women to make meaningful connections, find love and support, and celebrate their identities.
12. Coffee Meets Bagel

Coffee Meets Bagel logo
Coffee Meets Bagel is a fun online dating platform that focuses on creating meaningful and long-term relationships. The app's main feature is to provide users with one curated match daily, referred to as a Bagel. Users can then decide whether to accept or pass on the Bagel. If two users receive each other's Bagels, they can start chatting and even set up a date.
Coffee Meets Bagel is an excellent platform for those serious about finding long-term relationships. With its unique "Bagel" feature, users can rest assured that they are only connecting with other users equally interested in finding a meaningful connection. The additional features, like the "Discover" section, make the platform even more user-friendly and enjoyable.
13. Christian Mingle

Christian Mingle logo
Christian Mingle is a paid online dating service specifically designed to help Christian singles find potential matches who share their same faith, values, and beliefs. By creating a profile on Christian Mingle, singles can search for, connect with, and communicate with other believers looking for a meaningful connection.
The online dating website offers many helpful features, such as an easy-to-navigate interface, detailed profile sections, and a messaging system allowing users to communicate in real time. The site also provides a safe and secure environment for singles seeking a spouse or a long-term relationship. Christian Mingle emphasizes values and compatibility to help singles find someone they can share their life.
14. Farmers Only

Farmers only logo
FarmersOnly is a paid dating site created in 2005 for farmers and those looking for relationships in rural areas. It offers a safe, secure, and easy-to-use online dating experience that caters to the needs of farmers, ranchers, and other people living in rural areas.
With its tagline of 'City folks just don't get it!', FarmersOnly helps people find someone who understands their lifestyle and commitments. With its simple search tools, messaging system, and secure payment options, FarmersOnly is the perfect place to meet someone compatible.
15. JDate

Jdate logo
JDate is a paid dating site tailored to Jewish singles looking to connect. With its easy-to-use platform, users can quickly browse profiles of potential matches, chat with them, and even arrange to meet in person.
Additionally, JDate provides unique features such as the ability to add friends and favorite profiles and access to experts and success stories. With its large user base of Jewish faith members worldwide, JDate is the perfect place to find the right match.
16. OurTime

Our time logo
OurTime is a paid dating site specifically designed for mature singles over 50. It offers a safe, secure, and easy-to-navigate platform that helps members find compatible matches for friendship, dating, and relationships.
With its detailed profile creation feature, users can easily upload photos, answer questions about themselves, and describe who they are looking for in a partner. OurTime also offers a wide range of communication features, including private messaging, video chatting, and virtual gifts so you can connect and communicate with other members on your terms.
17. SilverSingles

Silver singles logo
SilverSingles is an online dating platform designed for seniors aged 50 and over. The platform focuses on meaningful relationships with members and aims to bring together like-minded singles seeking companionship, friendship, and long-term relationships.
SilverSingles offers a safe and supportive environment for members to find meaningful connections and offers features such as guided communication, profile verification, and an in-depth personality test to ensure compatibility. With its modern and responsive design, SilverSingles makes it easy for members to find matches who share their interests and values.
18. SingleParentMeet

SingleParentMeet logo
SingleParentMeet is an online dating site designed to provide a safe and nurturing environment for single parents looking to connect with other single parents. The site offers a wide range of features to make it easy for single parents to find compatible matches, such as a detailed search engine, private messaging, and an intuitive matchmaking system.
Additionally, the platform offers a blog and forums to promote discussions among single parents and provide advice and resources to those looking for love. SingleParentMeet also includes safety tips and advice to ensure members can stay safe while finding the perfect match.
19. BlackPeopleMeet

Black people meet logo
BlackPeopleMeet is a paid dating site and leading online destination for African American singles seeking meaningful connections. With an ever-growing user base, this site offers a safe and easy way to meet people of color for friendship, dating, or even marriage.
It features chat rooms, message boards, photo albums, and more to make it easy for people to find love, friendship, and someone special. Whether you want to make new friends, deepen existing relationships, or find someone special, BlackPeopleMeet can help you find love.
20. Badoo

Badoo logo
Badoo is a free online dating platform designed to bring like-minded people together. It offers a streamlined interface, allowing users to easily create profiles, upload pictures, and chat with other singles in their area.
Badoo uses advanced matching algorithms to connect users based on their interests and preferences. Additionally, its location-based search feature helps users discover other singles in their area. With Badoo, users can find that special someone and start a meaningful relationship.
21. Clover

Clover logo
Clover is a free online dating site designed to be easy to use, with a modern interface and support for various dating needs. With a straightforward approach, Clover makes finding matches based on location and interests easy and provides multiple features such as chat and video calls.
Clover eliminates the hassle of setting up a profile and searching for potential matches, letting you spend less time on the site and more time connecting with possible partners. With an intuitive design, Clover simplifies the process of finding an ideal date, making it easy for even the most inexperienced user to get started.
22. Feeld

Feeld logo
Feeld is a dating app designed for people looking for more adventurous relationships. Feeld is an online dating site that provides a safe and secure platform for people to connect and explore their interests in polyamorous and unconventional relationships. The site allows users to express who they are and what kind of relationships they seek without judgment or stigma.
Feeld makes it easy to find like-minded people based on various interests through its sophisticated matching algorithms, from polyamorous relationships to non-monogamous ones. With Feeld, users can ensure their data is secure, and their conversations remain private. The site's innovative features, such as its 'Couples' option, make it easier for people to find the right match and create meaningful connections.
23. Luxy

Luxy logo
Luxy is a premium online dating app that caters to affluent and successful singles looking for a meaningful connection. It has a sophisticated algorithm to help users find their perfect match and offers a range of features to help make the dating experience unique and enjoyable.
Luxy is one of the few dating sites requiring users to be verified according to their financial status, making it one of the safest and most secure. With its strict verification process, Luxy promises to find users their ideal match with the utmost privacy and security.
24. Cupid

Cupid logo
Cupid is a revolutionary dating app that helps you find love! It uses an advanced algorithm to match you with potential partners, considering your interests, goals, and values. It's a paid dating site with a large user base. It offers a range of features, including a matchmaking system and date suggestions.
With Cupid, you can easily browse profiles and find potential matches, chat with them, get to know them, and even date them. Whether you're looking for a serious partnership or just someone to have a good time with, Cupid is here to help.
25. MatchAffinity

Match affinity logo
MatchAffinity is a revolutionary paid dating app designed to help people find the perfect match. It offers an advanced algorithm that uses robust data analysis to learn interests and preferences and then uses this information to match people with other users who share interests.
MatchAffinity is easy to use and can be accessed from any device. It also offers a secure and safe environment for users, so you can be sure your data is kept secure. With MatchAffinity, people can connect worldwide to expand their horizons and meet new people.
26. LoveAble

LoveAble logo
LoveAble is a cutting-edge dating platform dedicated to helping singles find their perfect match. Their powerful algorithms and streamlined design make finding the ideal person quickly and efficiently easy.
With a range of features such as LoveAble Connect, their proprietary matching system, and a secure messaging platform, LoveAble is designed to make the dating experience as safe and stress-free as possible. Their mission is to provide a fun and safe space for singles to find their perfect match and build lasting relationships.
27. Fruzo

Fruzo logo
Fruzo is a dating app designed to help people find compatible matches. Fruzo is a revolutionary dating and social media platform that mixes the best of both worlds, allowing users to connect with potential partners or friends worldwide. Fruzo offers unique features such as a video chat, matchmaking by interests, and real-time messaging.
With Fruzo, users can create a profile, upload photos and videos, browse through members, and receive messages and notifications while remaining anonymous until they decide to take the next step. Fruzo also allows users to search for friends or potential dates by location, gender, age, and physical characteristics. Fruzo provides a safe and secure environment where people can find the perfect match.
28. Spark

Spark logo
Spark is a free dating site that helps people find their ideal match. It offers a unique experience for singles looking for meaningful connections, allowing them to browse profiles and find the perfect match. The site makes it easy to search for potential partners and filter out those who don't meet your criteria.
Spark also provides an interactive platform for users to interact with each other and get to know one another better. With its features, Spark helps people connect in new ways that may not previously have been possible.
29. Happn

Happn logo
Happn is a dating app designed to help people find potential matches nearby their homes with which they may have crossed paths. It provides a way to discover new people based on similar interests and geographical proximity.
The app also provides a great way to discover events in the local area. With Happn, people can create a profile, upload photos, and message other users. You can also see who likes you and who you've "crossed paths with" in real life. With this app, you can connect with people you never thought you'd meet and find a new connection.
30. The League

The league logo
The League is an exclusive dating app designed to bring together like-minded singles from all walks of life. The app curates a relationship-based experience, considering user preferences and interests to create a more meaningful and personalized experience.
With its sophisticated algorithm, The League gives users more control over who they meet. Users can also use the app to connect with friends, attend exclusive events, and receive special offers. The League is perfect for a more intentional and meaningful dating experience.
Bottom Line
These are some of the top online dating sites out there. With so many to choose from, you will find the perfect one.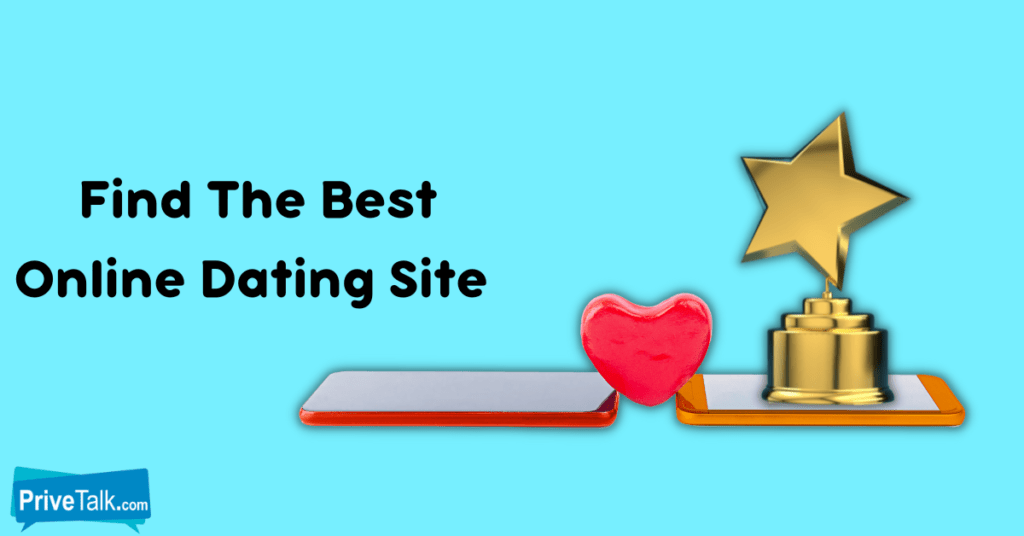 How Can You Find The Best Online Dating Site?
With so many online dating sites, finding out which is best can prove challenging.
The best way to find the best site is to ask yourself a few questions.
What type of relationship would you like?
Do you want a casual relationship or something more serious?
Are there any specific features you want to use on the platform?
Answering these questions can help you narrow your choices and find the perfect online dating site.
Check out the types of online dating sites in this guide to determine the best site for you.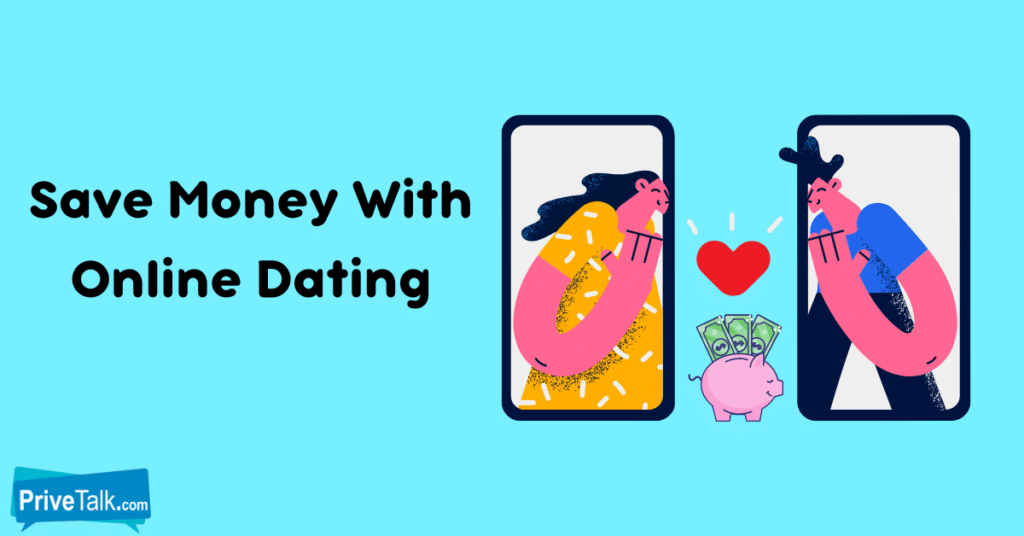 How To Save Money With Online Dating
Online dating doesn't have to be expensive. There are plenty of ways to save cash when using online dating sites.
For starters, you should consider using free online dating sites. Plenty of great free sites are out there, and they can be a great way to get started without spending any money.
You should also look out for special offers and discounts. Many sites offer discounts and special offers to new members, so try to use those.
Finally, you should consider using a site with a subscription model, which can be an excellent way to save money, as you'll only be paying for the needed features.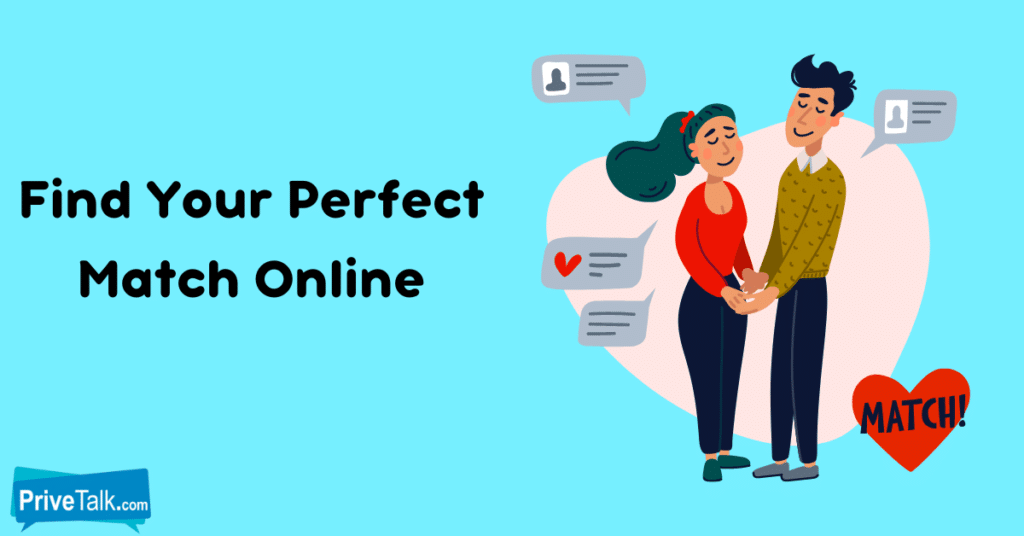 How To Find Your Perfect Match With Online Dating
Finding your perfect match with online dating isn't always easy, but it can be done. The key is to stay patient and try to find someone compatible with you.
First. Take the time to create a detailed profile, and be honest about who you are and what you want from a relationship.
Second. You should also take the time to read other people's profiles carefully and send thoughtful messages.
Third. Don't hesitate to take the leap and meet someone in person.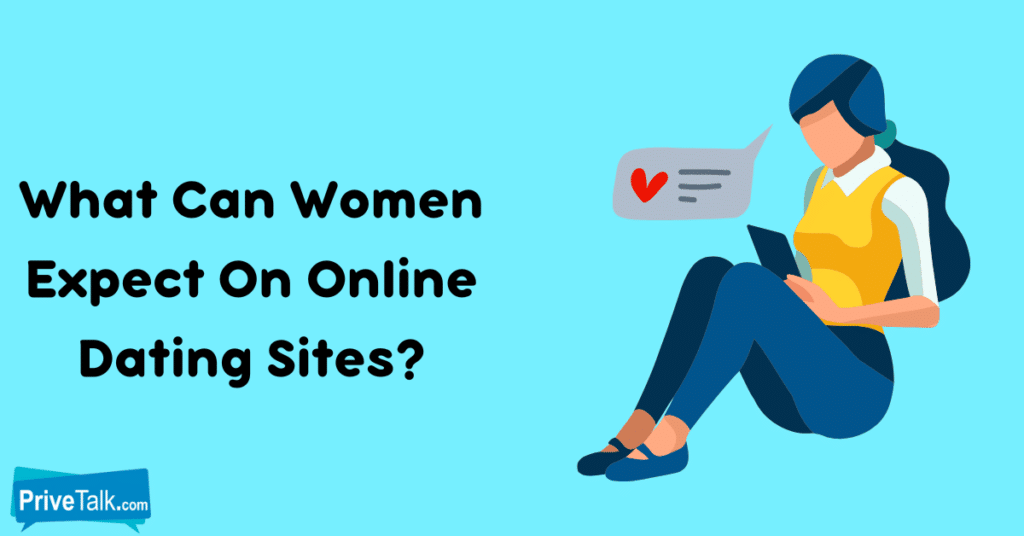 What Can Women Expect On Online Dating Sites?
Online dating can be an excellent way for women to connect with potential partners. However, everyone needs to be aware of the potential risks that can come along with it. Before getting involved in any relationship, women should consider researching their possible matches.
Regarding online dating, it is vital to be aware of the potential for scams, catfishing, or other forms of manipulation. Some potential safety concerns come with meeting strangers, so women should always be careful when meeting someone in person.
It is also important for women to be aware of online predators, who may use online dating sites to target vulnerable women. These predators could use false identities or try to manipulate or pressure a woman into doing something she doesn't want. Women should also be aware of the potential for sexual harassment or abuse, which can occur on online dating sites.
Women should also be aware of the potential for online dating to be used for commercial exploitation, such as prostitution. Some dating sites may also try to get users to pay for services or may have hidden fees or other costs associated with using the site.
Online dating is a great way for women to meet new people and find a romantic partner. However, women should be aware of potential risks and take steps to protect themselves when using these sites. Safety when using these sites should always be the top priority.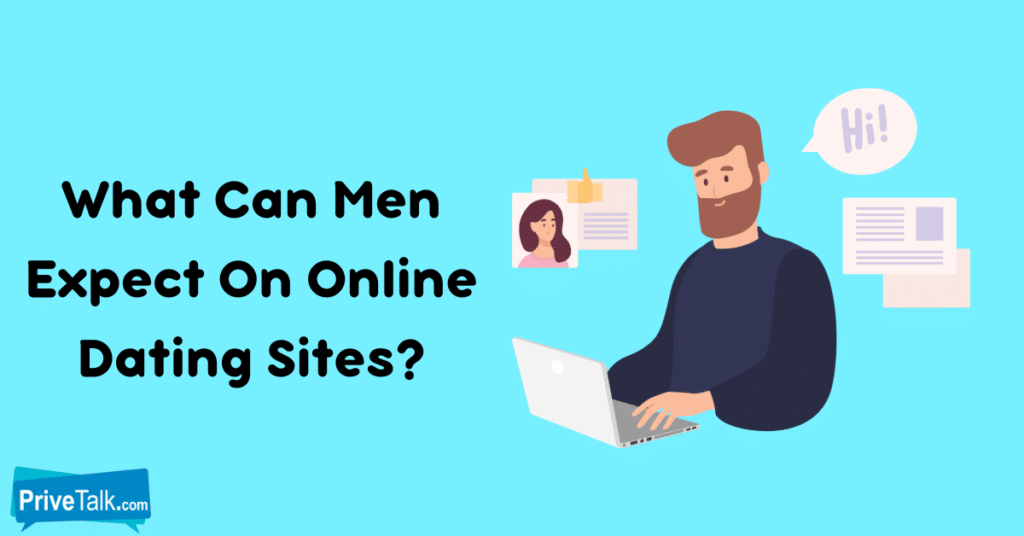 What Can Men Expect On Online Dating Sites?
Online dating sites offer various services that can help men find romantic partners. Many sites offer many potential matches, so men can better understand the type of person they are looking for before contacting them.
Online dating sites also provide a safe and anonymous environment, allowing men to create detailed profiles and search for partners with similar interests or values.
Additionally, many unique online dating sites have chat rooms and message boards where men can interact with other members and get to know them better before meeting in person. Some sites even offer compatibility tests and additional features, such as virtual dates and video chat, to give men more options for meeting potential partners.
Ultimately, online dating sites provide an accessible and convenient way for men to meet people worldwide and potentially find a romantic connection. Although there is an element of risk involved, men can take steps to stay safe and protect their privacy while using online dating platforms.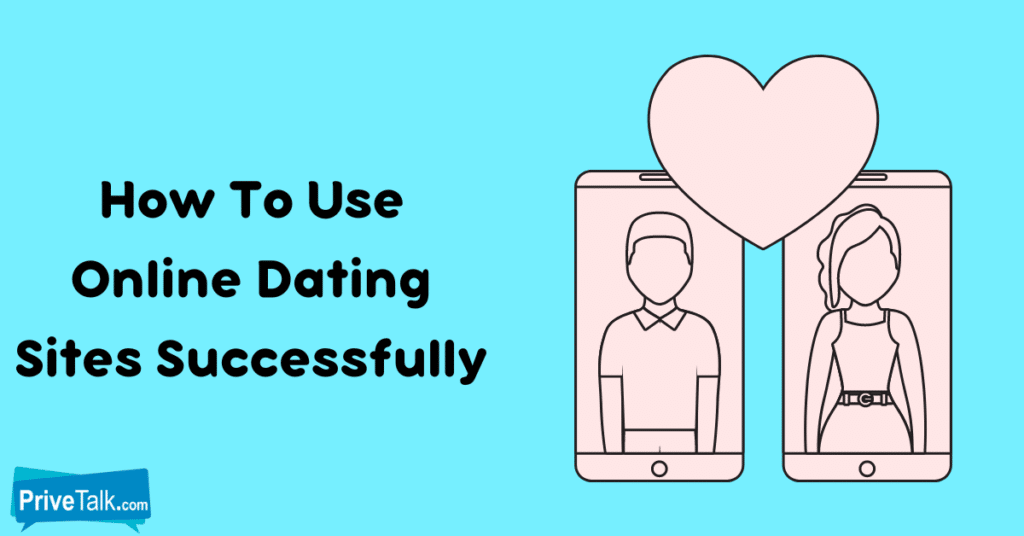 How Can I Use Online Dating Sites Successfully?
Online dating helps you connect with potential partners and explore romantic possibilities. To ensure a successful and fulfilling experience, here are a few tips.
First, use an honest, clear profile to attract the right people. Be sure to include photos that reflect your personality and interests and provide accurate information about yourself and the type of person you want to meet.
Second, take the time to get to know potential matches. Engage in meaningful conversations and ask questions to learn more about each other. Take your time to get to know someone before committing to meet in person.
Third, if you meet in person, choose a safe and public place to do so or have a trusted friend accompany you. Trust your instincts, and don't be afraid to end a date if something doesn't feel right.
Finally, remain open and honest with potential dates. If they don't meet your expectations, be direct and kind. Online dating can be a great opportunity to meet new people and explore romantic possibilities, as long as it's done responsibly.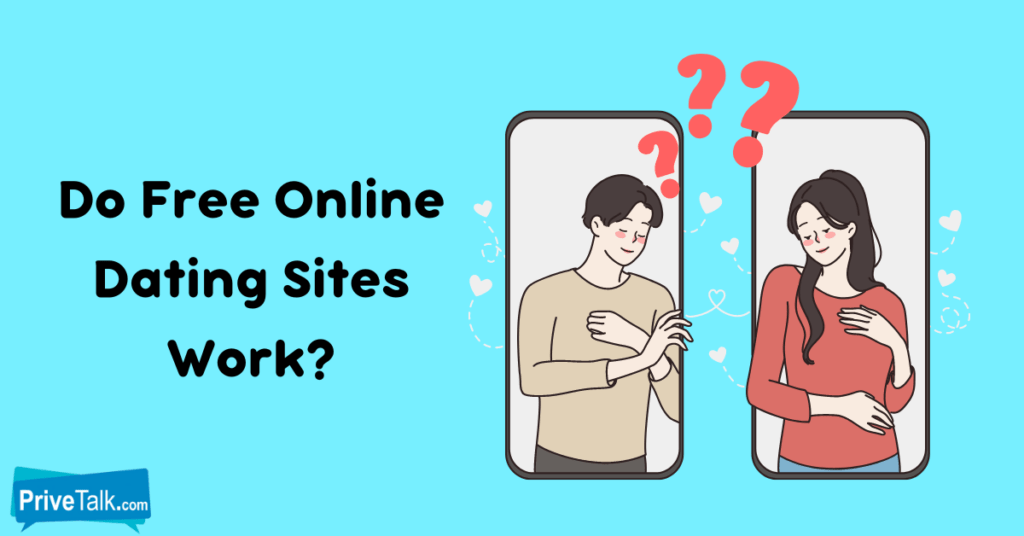 Do Free Online Dating Sites Work?
The debate over whether paid or free online dating sites are better for finding a date or a mate is ongoing. While paid sites like Match and eHarmony attract serious users and may provide better quality matches, free sites like OkCupid and Tinder receive higher overall satisfaction ratings from users.
However, the real issue is the type of people you find on a site and how they behave and communicate. A pricing model that charges per message sent could incentivize better behavior from users.
It's possible to meet your ideal match using free online dating services. However, if you're looking for something serious, or even marriage and children, investing in a paid platform is an act of commitment. Paid subscriptions also grant better search facilities, which can save time.
Ultimately, online daters should try paid and free sites to find which they prefer.
Overall, free dating sites can be a convenient way to meet new people, with many dating apps now available for free.
Though many dating apps are free, most charge for extra features. Free sites are best for those who don't need much information about a date before deciding.
Online Dating Sites FAQs
Here are the most frequently asked questions and answers about online dating sites.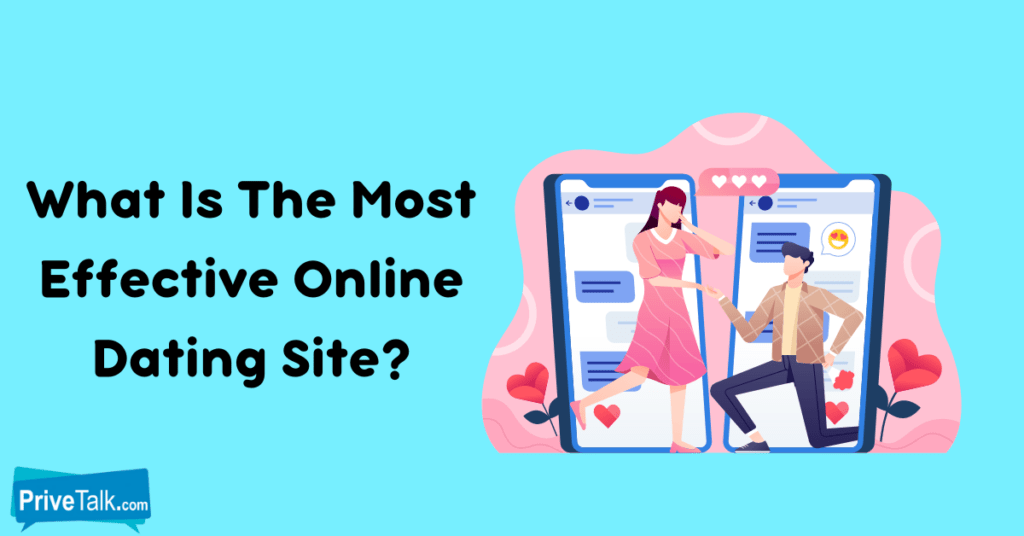 What Is The Most Effective Online Dating Site?
Harmony has been crowned as the most effective online dating site.
eHarmony has the highest success rate. For people looking for lasting love, it's good to know that this dating site has helped over 2 million users find love.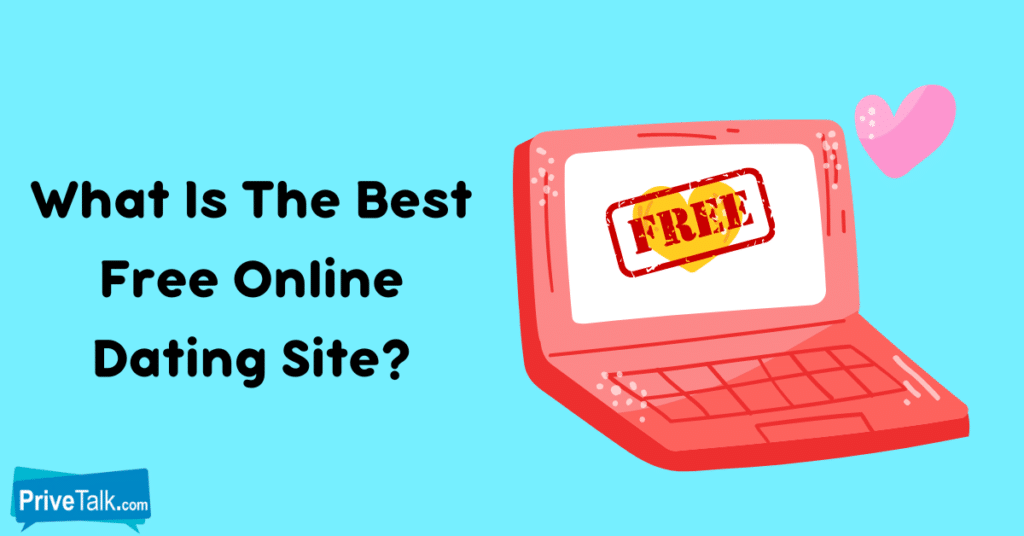 What Is The Best Free Online Dating Site?
Online dating and free apps have made dating much more convenient.
Plenty Of Fish, OKCupid, and Zoosk are three of the best online dating sites that are entirely free.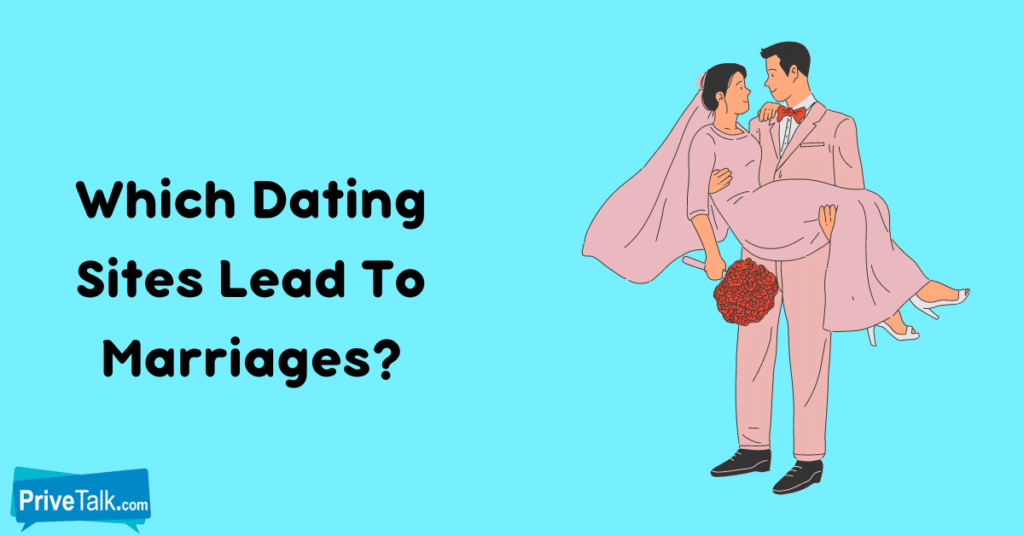 Which Dating Sites Lead To The Most Marriages?
Hinge is officially the best dating app leading to marriage, according to a study by The Knot's 2022 Engagement and Jewelry Study.
Hinge was responsible for hitching 30% of couples who met online, up by 9% from 2021.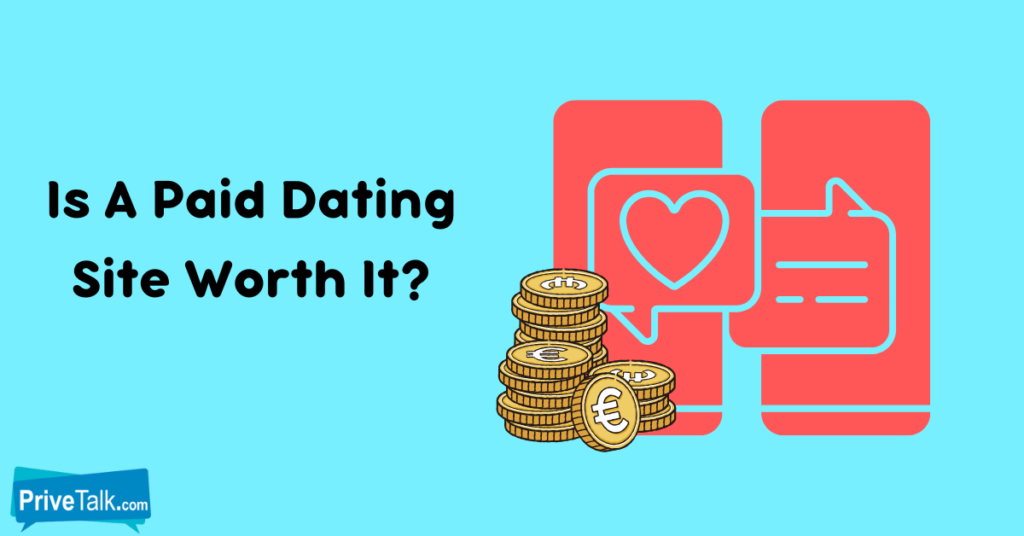 Is A Paid Online Dating Site Worth It?
A paid online dating site is worth it if it provides access to people who match your criteria and preferences. Paid online dating sites typically have more features, better security measures, and more personalized options than free sites. They also often have more users, meaning more potential matches.
The benefits of a paid online dating site include access to better matching algorithms, verification of users, and access to more features. Paid sites also offer a more secure experience as they have stricter policies in place to protect users. Additionally, they often have more active user communities, giving you more chances to meet someone compatible.
Ultimately, whether or not a paid online dating site is worth it depends on your individual needs and preferences. It can be a great investment if you're looking for a safe way to meet potential partners without sacrificing quality or convenience.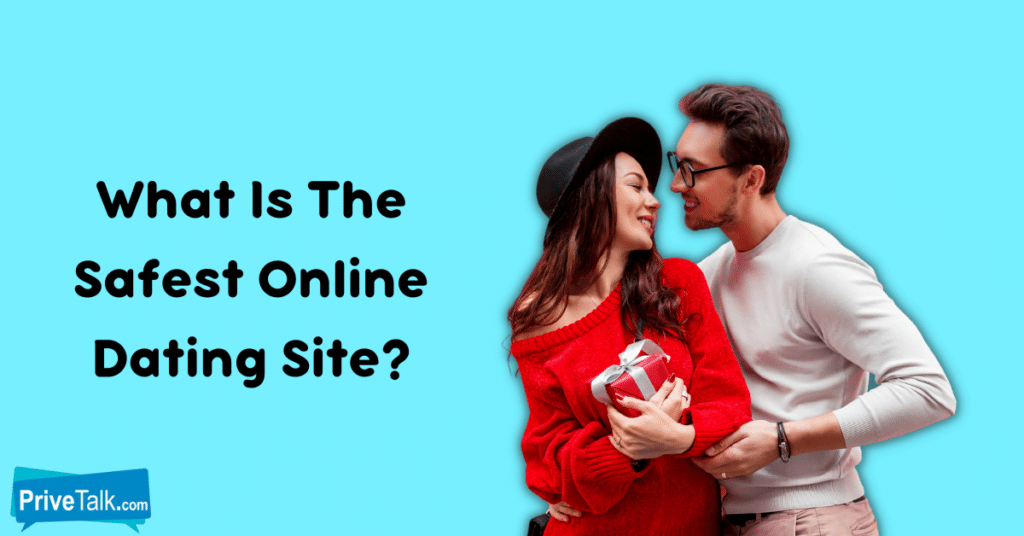 What Is The Safest Online Dating Site?
eHarmony has touted itself as the "#1 Trusted Dating App" based on an internal study. Even though it's a self-acclaimed title, eHarmony does live up to it.
The dating app has only had one minor data breach in over 20 years (way back in 2010), and sensitive data was completely safe. This is an impressive data security track record.
eHarmony automatically filters and blocks abusive messages, routinely reviews dating profiles for suspicious behavior, and has rigorous security measures in place. They recently added an integrated video chat feature to protect you from fraudulent activity.
eHarmony is one of the safest dating sites around.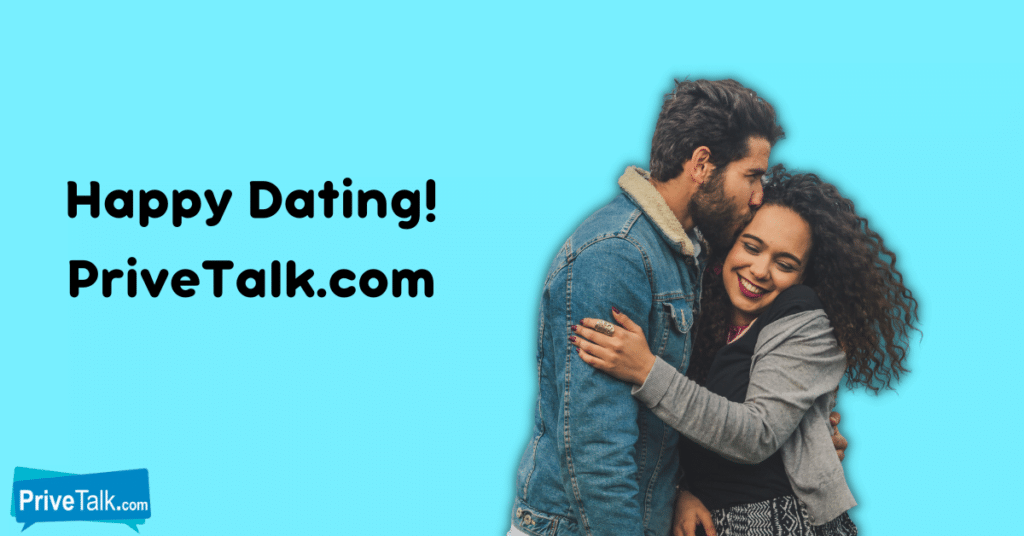 One Last Word On Online Dating Sites
Finding love online can be a great experience, and with so many online dating sites, you will surely find the perfect one. There's something for everyone, as you've discovered in our top 30 online dating sites!
Remember to stay patient when starting your online dating journey, be honest, and put in the effort, and you'll find your perfect match.
Finally, for more dating tips and guides, follow our blog at PriveTalk.com. Good luck and happy dating!