1. INTRODUCTION & DEFINITIONS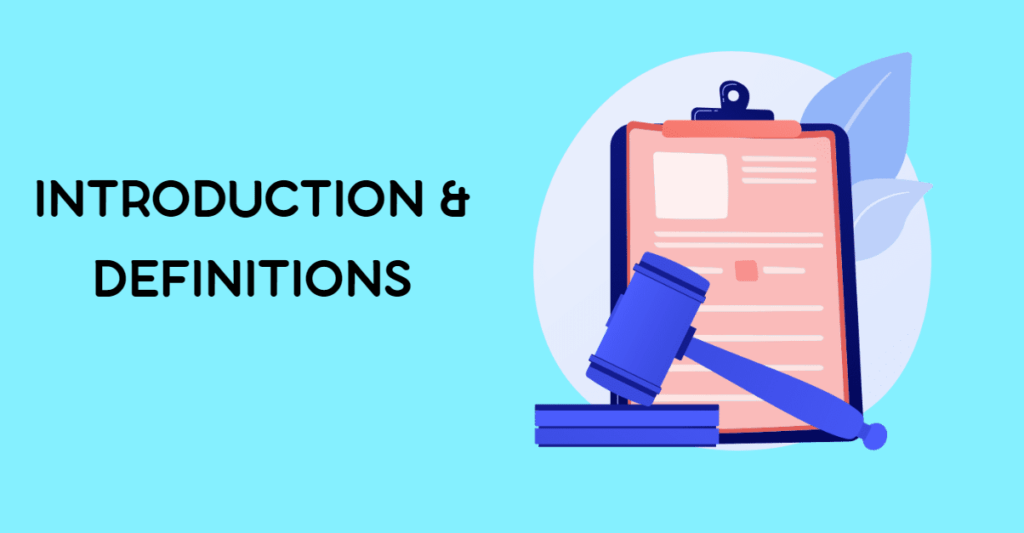 Welcome to PriveTalk! Please read all three documents that collectively constitute the "Agreement," which is the legal contract between you, the user of PriveTalk, and us, SocioBright ltd., the owner of PriveTalk. The three documents that comprise the Agreement are the Terms & Conditions (this document, also mentioned as "Terms"), the Privacy Policy, and the Dating Safety Guide. All three documents are available on the PriveTalk application's registration page, on the PriveTalk application's "About" section, and at the official website's footer: https://privetalk.com/
In this document and the Agreement, "you" refers to you as the user of the PriveTalk application(app) or any of PriveTalk's related Service(s), including its website. As a user of PriveTalk, you are entitled to use our provided Service only by reading, understanding, complying, accepting, and following the terms and provisions found in the Agreement.
"Service" refers to the access or use of any of SocioBright's products and services, including your access and use of the PriveTalk application or website. The term "user" refers to the user of the Service, regardless of when or for how long the Service was used.
"Us", "we", "SocioBright" and the "Company" refers to SOCIOBRIGHT LTD, the lawful owner of PriveTalk or any successor or assignee of SOCIOBRIGHT LTD.
PriveTalk (also mentioned as Privetalk) is owned by SOCIOBRIGHT LTD, registered by the Cyprus Registrar of Companies under the Cyprus Companies Law, Chapter 113.
2. TERMS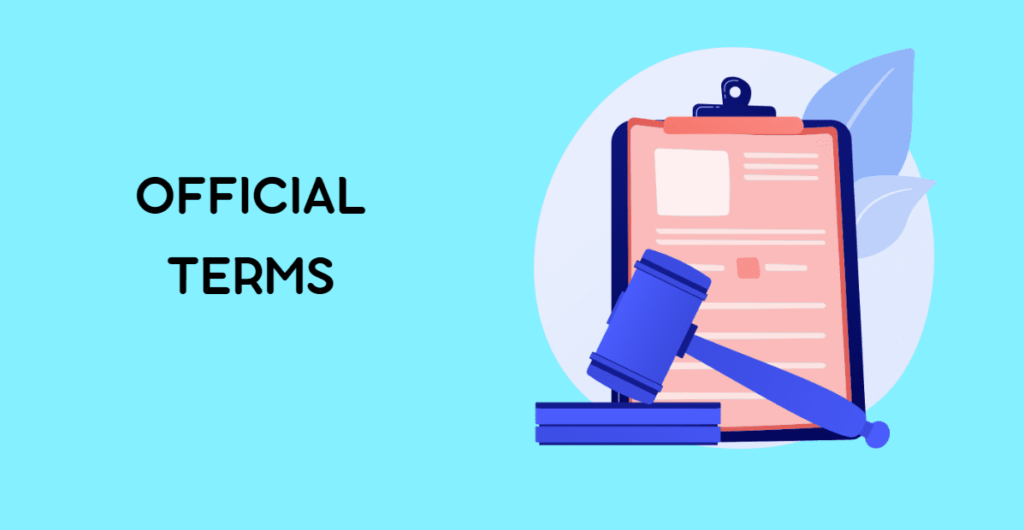 2.1. Accessing the Service
By accessing the PriveTalk application or its website or its related services, you agree and fully accept with all the terms stated in the entire Agreement. You are not allowed to access the Service without accepting the Terms and registering via the official PriveTalk application(app). You should use your real personal data when registering a PriveTalk profile. You are not allowed to use any other PriveTalk user's profile to use the Service.
By accessing or using the Service, you agree that (1) you are age 18 or older, (2) you understand and agree to the entire Agreement and Terms.
IF YOU DO NOT UNDERSTAND OR DO NOT AGREE TO THESE TERMS, DO NOT USE THE SERVICE. IF YOU DO NOT AGREE TO THESE TERMS, THEN YOU HAVE NO RIGHT TO ACCESS OR USE THE SERVICE. USE OF THE SERVICE IS VOID WHERE PROHIBITED.
2.2. Eligibility
No part of PriveTalk is directed to individuals under the age of 18. You must be at least 18 years of age to access and use the Service. Any use of the Service is void where prohibited. By accessing and using the Service, you represent and warrant that you have the right, authority, and capacity to enter into this Agreement and to abide by all of the terms and conditions of the Agreement. If you create an account, you represent and warrant that you have never been convicted of a felony and that you are not required to register as a sex offender with any government entity. Using the Service may be prohibited or restricted in certain countries. Using the service in countries that are not yet supported by PriveTalk is not allowed. The countries currently supported by PriveTalk are the United Kingdom(UK) and Cyprus.
2.3. Language of the Agreement
The language of the entire Agreement is English. Where the Company has provided a translation of the English version of any part of the Agreement, you agree that the translation is provided for your convenience only and that the English language version of this Agreement will govern your relationship with us and the services that we provide to you. If there is any contradiction between the English language version the Agreement and its translation, then the English language version will take precedence.
2.4. Creating an Account and Filling Personal Information
In order to use PriveTalk, you must create an account that contains your accurate personal information, including a recent personal profile picture of you that depicts accurately how you currently look. To create a new account, you may link your social media account (such as Facebook, Google Plus, or VKontakte account) and by doing so you agree to authorize us to access and use certain account information that can be found on your social media account. As an alternative, you may create a new account by providing your personal email address. In either case, additional information will be needed for the creation of your account and the completion of your profile which has to be filled in manually by you with accurate information. You can see what type of information we collect and how we use it on the Privacy Policy. Even though we are asking you to be as accurate as possible when filling your personal information, we cannot guarantee that all of the users are entirely truthful in their statements and thus, we have no responsibility for the validity of any information displayed in the users' profiles.
2.5. Rules and Restrictions
As a condition of your use of the Service, and without limiting your other obligations under all other Terms, you agree to comply with the restrictions and rules of use set forth in this section as well as any additional restrictions or rules found in the entire Agreement that is defined at the beginning of this document.
The Company reserves the right to investigate, suspend and/or terminate your account if you have misused the Service or behaved in a way the Company regards as inappropriate or unlawful, including actions or communications that occur off the Service but involve users you meet through the Service. The following is a partial list of the type of actions that you may not engage in with respect to the Service. You will not:
impersonate any person or entity;
create an account by automated means or false pretenses or use any other user's account for any purpose, including to circumvent a suspension or ban;
try to take/capture any form of a screenshot of PriveTalk or/and its users, or attempt to store, distribute or manipulate any personal content of the users with screenshots or any other possible manner.
solicit money from any user;
post any prohibited content that is explained further in Section 2.6;
harm or harass others in any manner;
express or imply that any statements you make are endorsed by the Company without having explicit written permission from the Company;
use the Service in an illegal manner or to commit an illegal act;
access the Service in a jurisdiction in which it is illegal or unauthorized;
use any robot, spider, site search/retrieval application, or other manual or automatic device or process to retrieve, index, "data mine", or in any way reproduce or circumvent the navigational structure or presentation of the Service or its contents;
collect email addresses or any other information of users by electronic or other means for the purpose of sending unsolicited email or unauthorized framing of or linking to the Service;
interfere with or disrupt the Service or the servers or networks connected to the Service;
interfere with, disrupt or circumvent any security feature and any feature in general of the Service;
use the Service to violate, whether intentionally or unintentionally, any applicable local, state, national or international law;
email or otherwise transmit any material that contains software viruses or any other computer code, files or programs designed to interrupt, destroy or limit the functionality of any computer software or hardware or telecommunications equipment;
use meta-tags or code or other devices containing any reference to the Company or the Service (or any trademark, trade name, service mark, logo or slogan of the Company) to direct any person to any other website for any purpose;
modify, adapt, sublicense, translate, sell, reverse engineer, decipher, decompile or otherwise disassemble any portion of the Service any software used on or for the Service, or cause others to do so;
post, use, transmit or distribute, directly or indirectly (by screen capturing, screen scraping, data mining and other) any type of media or content or information obtained from the Service other than solely in connection with your use of the Service in accordance with this Agreement;
use the Service to reveal any personal information including sharing pictures or other information of another individual;
use the Service for any commercial and promotional activities, unless by receiving an explicit written permission by the Company; See section 2.8 for more details.
2.6. Prohibited content
In addition to the types of prohibited activities described in Section 2.5 above, the following is a partial list of content that is prohibited in the Service. By using the Service, you are not allowed to post, upload, display or otherwise make available content that:
Expresses or implies racism, bigotry, hatred, violence or any kind of harm against any group or individual;
induces abuse, harassment or intimidation to another person;
requests money from, or is intended to defraud otherwise, other users of the Service;
involves or facilitates the transmission of unsolicited direct or indirect promotion of any product/brand/service;
promotes illegal activities or conduct;
contains nude or pornographic content;
promotes an illegal or unauthorized copy of another person's or legal entity's copyrighted work;
contains information and content of another person without his or her permission (or in the case of a minor, the permission of the minor's legal guardian);
contains links to a webpage or any other content that may be restricted, classified, illegal, pornographic, racist, political, religious or links to any other generally sensitive or inappropriate content;
solicits personal information from anyone under the age of 18;
contains harmful IT content such as viruses, time bombs, trojan horses, cancelbots, worms or other harmful, or disruptive codes, components or devices;
impersonates, or otherwise misrepresents affiliation, connection or association with, any person or entity;
provides information or data you do not have a right to make available under law or under contractual or fiduciary relationships (such as inside information, proprietary and confidential information);
disrupts the normal flow of the Service, including but not limited to other users' ability to engage in real-time chat communication or to use any other permitted function of the Service;
solicits passwords or personal identifying information from other users;
disseminates another person's information without his or her permission; and
publicizes or promotes commercial and/or sales activities without explicit written permission by the Company
This provision is not meant to be exhaustive, and the Company reserves the right to determine what conduct it considers to be in violation of this provision or otherwise outside the spirit of the Service and to take any action, which may include legal action against anyone who violates this provision. Action against violators may include, but not limited to, removing the violating communication from the Service and terminating or suspending the associated violator's account, and excluding the violator's further participation in the Service.
2.7. Content Posted by You in the Service & PriveTalk's Enforcement Rights
You understand and agree that the Company may, but is not obligated to, monitor or review any content you post as part of a Service. Although we are not obligated to monitor access to or use of the Service we have the right to do so, for reasons including but not limited to, for the purpose of operating the Service, to ensure compliance with the Agreement, or to comply with applicable law or other legal requirements.
We reserve the right to review, edit, and remove any content or to disable access to any content, at any time and without notice, if in our sole discretion consider this content to may be in violation of the Agreement or to may be harmful for the reputation of the Service or the Company. We have the right to investigate violations of the Agreement or conduct that affects the Service. We may also consult and cooperate with law enforcement authorities to prosecute users who violate the law.
By posting content as part of the Service, you automatically grant to the Company, its affiliates, licensees and successors, an irrevocable, perpetual, non-exclusive, transferable, sub-licensable, fully paid-up, worldwide right and license to (i) use, copy, store, perform, display, reproduce, record, play, adapt, modify and distribute the content, (ii) prepare derivative works of the Content or incorporate the content into other works, and (iii) grant and authorise sub-licences of the foregoing in any media now known or hereafter created. You represent and warrant that any posting and use of your content by the Company will not infringe or violate the rights of any third party.
Your use of the Service, including all content you post through the Service, must comply with all applicable laws and regulations. You agree that the Company may access, preserve and disclose your account information and content if required to do so by law or in a good faith belief that such access, preservation or disclosure is reasonably necessary, such as to: (i) comply with legal process; (ii) enforce this Agreement; (iii) respond to claims that any Content violates the rights of third parties; (iv) respond to your requests for customer service or allow you to use the Service in the future; or (v) protect the rights, property or personal safety of the Company or any other person.
You agree that any content you place on the Service, can be viewed by anyone visiting or participating in the Service, or could be even viewed by people who are not using the Service, despite our efforts to prevent the latter case. Even though we are against unauthorized sharing of personal content, and even though we hold the right to moderate/terminate any account that violates this principle, we can't guarantee that any of the personal content of our users will not be shared, transmitted or manipulated within or outside the Service.
2.8. Non-commercial Use by Users.
PriveTalk users may use the service for non-commercial use only. Users may not use the Service or any content contained in the Service (including, but not limited to, content of other users, designs, text, graphics, images, video, information, logos, software, audio files and computer code) in connection with any commercial endeavours, such as (i) advertising or soliciting any user to buy or sell any products or services not offered by the Company or (ii) soliciting others to attend parties or other social functions, or networking, for commercial purposes. Users of the Service may not use any information obtained from the Service to contact, advertise to, solicit, or sell to any other user without his or her prior explicit consent. Organisations, companies, and/or businesses may not use the Service for any purpose. The Company may investigate and take any available legal action in response to illegal and/or unauthorised uses of the Service, including collecting usernames and/or email addresses of users by electronic or other means for the purpose of sending unsolicited email and unauthorised framing of or linking to the Service.
2.9. Deactivating your Account / Termination of Account
You may deactivate your active Account by clicking the "Deactivate Account" button within your Settings page. When you deactivate your account, your profile and Account will not be viewable by other members of the Service. If you do not reactivate your account within 60 days, your Account will be terminated.
We may also terminate your access to the Service, at our sole discretion, at any time, with or without notice to you for any reason, including the breach of this Agreement. The Company is not required to disclose, and may be prohibited by law from disclosing, the reason for the termination or suspension of your account. After your account is terminated or deactivated for any reason, all terms of this Agreement survive, and continue in full force and effect, except for any terms that by their nature expire or are fully satisfied.
By deactivating your account, or by having your account terminated, any previous purchase of premium Service within the app, or any unlocked function or any right on free or purchased Service within the app becomes invalid. All PT coins (PriveTalk Coins) that you may have earned for free or purchased may reset to zero, and any subscription that was purchased may become invalid even if it was active at the time of the deactivation/termination. The Company has no obligation to redeem or compensate you for any free or paid Service that you may have lost once you had de-activated or terminated your account or once you had your account terminated by us.
2.10. Account Security
You are responsible for maintaining the confidentiality of your account information including username and password, and you are solely responsible for all activities that occur under your PriveTalk profile. You agree to immediately notify the Company of any disclosure or unauthorised use of your username or password or any other breach of security at [email protected] or by submitting a support ticket by tapping the "Contact Us" button at the "About" section found when accessing the PriveTalk main menu.
2.11. Feedback
You acknowledge and agree that any communication such as feedback, comments or suggestions that you may provide regarding the Service will be the sole and exclusive property of the Company and you hereby irrevocably assign to us all of your rights for this communication. You agree that unless otherwise prohibited by law, the Company may use, sell, disclose and otherwise utilize the feedback in any way and for any purpose, without restriction and without compensation to you.
2.12. DMCA/Copyright Policy
You are not allowed to post, distribute, or reproduce in any way any copyrighted material, trademarks, or other proprietary information without obtaining in advance written consent of the owner of such proprietary rights. Your IP rights are also constrained by the Inernational and European Union IP laws.
The Service contains information which is proprietary to us, our partners, and our users. We assert full copyright protection in the Service. Information posted by us, our partners or users of the Service may be protected whether or not it is explicitly identified as proprietary to us or to them. You agree not to modify, copy or distribute any such information in any manner whatsoever without having first received the express written permission of the owner of such information.
If you believe that any material or content distributed on PriveTalk constitutes copyright infringement, please provide us with: a) description of the copyrighted work that you claim has been infringed and a copy of the intellectual property registration of such work that indicates you as the owner, b) a description of where the material that you claim is infringing is located on our Services, c) your personal contact information, d) a statement signed by you that you have a good faith belief that the disputed use is not authorized by the copyright owner, its agent, or the law, e) a statement signed by you, made under penalty of perjury, that the above information in your notice is accurate and that you are the copyright owner or authorized to act on the copyright owner's behalf. Notice of claims of copyright infringement should be provided to the Company at [email protected].
2.13. Proprietary Rights
The Company owns and retains all proprietary rights in the Service, and in all content, trademarks, trade names, service marks and other intellectual property rights related thereto. The Service contains the copyrighted material, trademarks, and other proprietary information of the Company and its licensors. You agree to not copy, modify, transmit, create any derivative works from, make use of, or reproduce in any way any copyrighted material, trademarks, trade names, service marks, or other intellectual property or proprietary information accessible through the Service, without first obtaining the written consent of the Company and if such property is not owned by the Company, you additionally have to obtain the written consent of the owner of such intellectual property or proprietary rights. You agree not to remove, obscure, or otherwise alter any proprietary notices appearing on any content, including copyright, trademark, and other intellectual property notices.
2.14. Limitation of Liability
You acknowledge that use of the Service is at your own risk. We do not represent or endorse the accuracy or reliability of any member profile, advice, opinion, statement or other information displayed, uploaded or distributed through the service by the Company, our partners or any user of the Service or any other person or entity. You acknowledge that any reliance upon any such opinion, member profile, advice, statement or information shall be at your sole risk.
To the fullest extent allowed by applicable law, in no event will the Company, its officers, directors, employees, agents, affiliates, business partners, licensors or service providers be liable to you or any third person or legal entity for indirect, incidental, special, punitive or consequential damages or injury arising out of the use or inability to use the Service or out of the breach of any warranty, or caused by any failure of performance, error, omission, interruption, deletion, defect, delay in operation or transmission, computer virus, communication line failure, theft or destruction or unauthorized access to and/or alteration of the PriveTalk app or PriveTalk's website. It does not matter whether such claims are based in contract, tort, negligence, strict liability or any other cause of action, and regardless of whether the company has been advised of the possibility of such damages.
In some jurisdictions a complete limitation of liability is not permitted. Notwithstanding, our liability shall not exceed the sum of USD100 in any case.
You agree that regardless of any statute or law to the contrary, any claim or cause of action arising out of or related to the use of the service or the terms of this agreement must be filed within two weeks (14 days) after such claim or cause of action arose or be forever barred.
2.15. Your Interactions with Other Users
You are solely responsible for your interactions with other users. You understand that the Company is not responsible for conducting criminal background checks or screenings on its users. The Company also does not inquire into the backgrounds of all of its users and is not responsible to verify the statements of its users. The photo verification and the other verification badges that are featured in PriveTalk for each user's profile are not always accurate. When they are accurate they still do not prove or guarantee that the specific user is trustworthy and safe to meet in person or safe to communicate with, in any possible manner. The sole responsibility for chatting, communicating, meeting and dating with a person that uses PriveTalk belongs to the individuals involved, and thus the company has no liability on the consequences of their interactions. The company makes no representations or warranties as to the conduct of users or their compatibility with any current or future users.
In no event shall the Company be liable for any damages whatsoever, whether direct, indirect, general, special, compensatory, consequential, and/or incidental, arising out of or relating to the conduct of you or anyone else in connection with the use of the Service, including without limitation, bodily injury, emotional distress, and/or any other damages resulting from communications or meetings with other registered users of this Service or persons you meet through this Service. You agree to take reasonable precautions in all interactions with other members of the Service, particularly if you decide to meet offline or in person. Those precautions require but are not limited to that you have read the Dating Safety Guide and follow accurately all of the dating safety tips that can be found in this document. However, despite the level of precautions you take you understand and accept that we make no guarantees and have no responsibility, either express or implied, regarding your own safety for choosing to chat or to meet with individuals that you came in contact with initially through the Service.
2.16. Third Party Content
The Service may contain, and the Service or third parties may provide, advertisements and promotions offered by third parties and links to other websites or resources. You acknowledge and agree that the Company is not responsible for the availability of such external websites or resources, and does not endorse and is not responsible or liable for any content, information, statements, advertising, goods or services, or other materials on or available from such websites or resources. Your correspondence or business dealings with, or participation in promotions of, third parties found in or through the Service, including payment and delivery of related goods or services, and any other terms, conditions, warranties or representations associated with such dealings, are solely between you and such third party. You further acknowledge and agree that the Company shall not be responsible or liable, directly or indirectly, for any damage or loss caused or alleged to be caused by or in connection with the use of, or reliance upon, any such content, information, statements, advertising, goods or services or other materials available on or through any such website or resource.
2.17. Paid Service
2.17.1. General
To purchase any of PriveTalk's virtual services and products that we offer for a fee (the "Paid Service"), you must be a registered user of the Service and comply with the Terms and Conditions and the general Agreement. We reserve the right to refuse or cancel orders or terminate accounts at any time in our sole discretion, for reasons including, but not limited to, violating the Agreement. You acknowledge that you are responsible for maintaining the security of, and restricting access to, your account and password, and you agree to accept responsibility for all purchases and other activities that occur under your account.
2.17.2. Payment
PriveTalk's Paid Service may be available for purchase, from time to time, by various payment methods ("Payment Methods"). Those Payment Methods may include payment by credit card, by debit card, by certain mobile payment providers or by other third parties. Payment Methods also include purchases through your accounts with certain third parties, such as your Apple iTunes account or your Google Play account (a "Third Party Account").
If you purchase any of the Paid Service, such as a PriveTalk subscription or PriveTalk(PT) Coins (as described below), you authorize us, our designated payment processors and our designated third parties to process your payment, charge your account, and store your information. You also agree to pay the applicable fees for the Paid Service (including without limitation periodic fees for ongoing subscriptions) as they become due plus all related taxes (including without limitation sales and use taxes, duties or other governmental taxes or fees), and to reimburse us for all collection costs and interest for any overdue amounts.
If you purchase any Paid Service through a Third Party Account, billing for these Paid Service will be processed and appear through your Third Party Account. Additionally, to reviewing PriveTalk's Terms & Conditions, you should review the Third Party Account's terms and conditions which govern your transactions with those third parties and which we do not have control on them.
All fees and charges are non-refundable and there are no refunds or credits for any partially used Paid Service (including partially used subscription periods) except (i) as expressly set forth in this Agreement, (ii) as otherwise required by applicable law and (iii) at SocioBright's sole and absolute discretion. Fees for the Paid Service may be payable in advance, in arrears, per usage or as otherwise described when you initially purchase the Paid Service. All prices for Paid Service are subject to change without notice (except as otherwise described in this Section 2.17). If we do not receive payment from your Payment Method provider, you agree to directly pay all amounts due upon demand from us. You are also responsible for any applicable sales or use taxes, duties, or other governmental taxes or fees payable in connection with your purchase of any Paid Service in PriveTalk. If you do not pay such sales or other tax or fees on a transaction, you will be responsible for such taxes or fees in the event that they are later determined to be payable on such purchases, and we reserve the right to collect such taxes or other fees from you at any time. Your non-termination or continued use of the Paid Service reaffirms that we are authorized to charge your Payment Method.
If the total amount to be charged varies from the amount you authorized when purchasing any Paid Service (other than due to the imposition or change in the amount of taxes, including, without limitation to, sales and use taxes, duties or other governmental taxes or fees), we will provide notice of the amount to be charged and the date of the charge at least 10 days before the scheduled date of the transaction. If you do not cancel your Paid Service before the increased price goes into effect, you agree to pay the increased price for the Paid Service. You agree that PriveTalk may accumulate charges incurred and thus we will submit them to you as one or more aggregate charge during or at the end of each billing cycle. The Company will inform you of any additional charges that are accumulated.
You agree to provide current, complete and accurate billing information and agree to promptly update all such information (such as changes in billing address, credit card number or credit card expiration date) as necessary for the processing of all payments that are due to SocioBright ltd. You agree to promptly notify us if your Payment Method is cancelled (for example, due to loss or theft) or if you become aware of a potential breach of security related to your Payment Method. If you fail to provide any of the foregoing information, you acknowledge that your current Payment Method may continue to be charged for Paid Service and you remain responsible for all such charges.
2.17.3. Subscriptions and Premium Features
PriveTalk subscriptions plans (also known as "Royal User Plans") are the paid subscription service of PriveTalk and a part of the Paid Service. Purchasing any of those Royal User Plans grants you a subscriber status (also known as "Royal User" status), and offers you a variety of premium features (also known as "Royal User Benefits") that are available to you for as long as your subscription is still active. To view the available premium features, you have to tap the "Be a Royal User" section at the main PriveTalk menu bar. To view the available subscription plans, while being at the "Be a Royal User" screen, tap the "Activate Now" button. Both the subscription plans and the premium features may change at any time, without notice, at our own discretion. The Company holds no liability to you or any representative of you for failure to deliver or for any changes in such subscription plans or premium features, unless otherwise stated in this Agreement.
If you pay for a subscription by credit or debit card (or other Payment Method identified on the Service) and you do not cancel your subscription prior to the end of the subscription term, your subscription will be automatically extended at the end of each term for successive renewal periods of the same duration as the subscription term originally selected (for example, unless you cancel, a one month subscription will automatically renew on a monthly basis and a six month subscription will automatically renew on a six month basis). Unless otherwise indicated in any applicable additional terms or communications we send to your registered email address, such renewal will be at the same subscription fee as when you first subscribed, plus any applicable taxes, unless we notify you at least 10 days prior to the end of your current term that the subscription fee will increase. You acknowledge and agree that your Payment Method will be automatically charged for such subscription fees, plus any applicable taxes, upon each such automatic renewal. You acknowledge that your subscription is subject to automatic renewals and you consent to and accept responsibility for all recurring charges to your credit or debit card (or other Payment Method, as applicable) based on this automatic renewal feature without further authorization from you and without further notice except as required by law. You further acknowledge that the amount of the recurring charge may change if the applicable tax rates change or if you are notified that there will be an increase in the applicable subscription fees.
If you purchased a subscription through a third party account (such as Google Play store or Apple iTunes), you will need to cancel your subscription through that third party and in accordance with that third party's terms and conditions. If you cancel your subscription through either Google Play store or Apple iTunes, your subscription benefits will continue until the end of your then current subscription term, but your subscription will not be renewed after that term expires. You will not be entitled to a prorated refund of any portion of the subscription fees paid for the then current subscription term, except as required by applicable law.
2.17.4. PriveTalk Coins
In our sole discretion, we may offer you the opportunity to obtain and redeem PriveTalk Coins (also known as PT Coins), which is the virtual currency of PriveTalk. We may charge fees for the right to use PriveTalk Coins, or we may distribute the PriveTalk Coins without charge, in our sole discretion. We have no obligation to continue offering any feature or function through the Service, including any feature or function that enables the use or redemption of PriveTalk Coins.
You may purchase PriveTalk coins only through your personal PriveTalk account, and you should redeem/use those coins only with the same account through the Service. Any purchased PriveTalk Coin(s) is considered a part of the Paid Service. The PriveTalk Coins cannot be transferred to any other user or third party, cannot be redeemed for cash and are non-refundable except (i) as required by law or (ii) at our sole and absolute discretion. We may further restrict your ability to earn or redeem PriveTalk Coins for reasons including, but not limited to, violating the Agreement, for not filling certain promotional criteria, or on other factors, in our own and absolute discretion. Reasons that may prohibit you from earning or redeeming PriveTalk coins from promotional or other events may be certain promotional rules and restrictions, model of mobile phone, technical issues, promotional availability, or other.
If you deactivate your PriveTalk account, your ability to redeem PriveTalk Coins may be terminated, without any right to refund or any other compensation for you.
If we cancel or terminate access to your PriveTalk account for violating the Agreement, your right to use your PriveTalk Coins or any other part of the Service immediately ceases.
Further, we may suspend or otherwise limit your access to your PriveTalk Coins if we suspect, in our sole discretion, fraudulent, abusive or unlawful activity associated with your account. When we suspend or limit access to your PriveTalk Coins account balance, your right to use your PriveTalk Coins account balance immediately ceases.
We may limit your use of the PriveTalk Coins service by applying limits to: the number of PriveTalk Coins you may have credited to your PriveTalk Coins account balance at one time; the number of PriveTalk Coins you may redeem within a given time period (for example, one day); the number of promotional PriveTalk Coins you may obtain in a single event; and other features and uses determined by us in our sole discretion.
If we post PriveTalk Coins to your account for an activity that is subsequently voided or cancelled or that involves a returned item, then we will remove those PriveTalk Coins from your account. You must ensure that we properly post your PriveTalk Coins to your PriveTalk Coins account. If you believe that you have validly acquired PriveTalk Coins that we have not posted to your PriveTalk Coins account, you must contact us within fourteen days (14) days after the date you claimed to have acquired those PriveTalk Coins. We may require reasonable documentation to support your claim.
2.17.5. Virtual Gifts
In our sole discretion, we may offer you the opportunity to redeem PriveTalk Coins for the ability to send a certain Virtual Gift to another user, through the Service. When you use(redeem) PriveTalk Coins you earn the right to send a Virtual Gift for one time to one user. If you wish to send the same gift again or send another gift, you have to use your PT coins again. The licence we grant you to send those Virtual Gifts is limited, non-transferable, and revocable. The length of time that you or your recipients will be able to see the Virtual Gifts you purchase will be determined by the expiration timer that is set on your message options.
Regardless of the use of the terms "purchase," "buy," "sell," "order" or the like on the Service, you do not own any Virtual Gifts or any other part of the PriveTalk Service and acknowledge that the Virtual Gifts are a service of PriveTalk and that you have only a license to use the Virtual Gifts in accordance with the Terms. All use of the Virtual Gifts is for personal, non-commercial use only. We will use reasonable efforts to make Virtual Gifts you have purchased available for use within a reasonable period of time after purchase. If you violate the Terms or deactivate your PriveTalk account, the offering of Virtual Gifts, and your license to use any Virtual Gifts, may also be cancelled, without any right to compensation for you.
The existence of a particular Virtual Gift available for redemption with PriveTalk Coins at a given time is not a warrant that we will maintain or continue to make the particular Virtual Gift available in the future. We may revise, discontinue, or modify Virtual Gifts at any time without notification to you. We will have no liability of any kind if a product or service that you have ordered is unavailable. If necessary, we reserve the right to substitute items of equal or greater value when an item or service is unavailable or we may cancel your purchase.
2.17.6. Errors
While we attempt to be as precise as possible and eliminate errors associated with the Service, we do not guarantee that any product, service or description, photograph, pricing or other information is accurate, complete, reliable, current or error-free. In the event of an error, whether on the Service, in an order confirmation, in processing an order, in delivering a Virtual Gift or PriveTalk Coins or a Premium Feature or a Royal Subscription or other, we reserve the right to correct such error and revise your order accordingly if necessary (including charging the correct price) or to cancel the order and provide you with a merchandise or service credit (including issuing, at our option, PriveTalk Coins as described above), with a value at least equal to the amount charged to you. We reserve the right to determine and modify from time to time the exact nature of any such merchandise or service credit, including conversion into one or more different types of merchandise or service credits. Your sole remedy in the event of such error is to cancel your order and obtain a credit as set forth above. To request a credit, please use the "Contact Us" button after tapping the "About Us" icon that is located at the bottom right corner of your main app menu. You release us from all liability and claims of loss resulting from any error that you do not report to us within fourteen (14) days after the error first occurs. If you do not tell us within this time, we will not be required to respond to your error correction request.
In the event that the Company decides to give you a refund, the Company shall have the right, in its sole and absolute discretion, to (1) return or refund all or some of the amount of your payment, (2) apply all or some of your payment amount to other similar Paid Service, (3) apply all or some of the amount of your payment to the purchase of PriveTalk coins and transferring it in your account or (4) apply your payment in any combination of the foregoing ways.
2.17.7. Disclaimers
All of the products and services made available through the Service, including PriveTalk subscriptions, coins and premium features, are provided "as-is" and SocioBright ltd., on behalf of itself and its licensors and suppliers, disclaims any and all representations and warranties, whether express or implied, including, without limitation, implied warranties of title, merchantability, fitness for a particular purpose or non-infringement. We cannot guarantee and do not promise any specific results from use of the Service. We do not represent or guarantee that products, services or any part thereof, are accurate, complete, reliable, current or error-free or that products or services that are downloaded through the Service are free of viruses or other harmful components. Therefore, you should exercise caution in the use and downloading of any such content or materials and use industry-recognized software to detect and disinfect viruses.
Reference to any products, services, processes or other information, by trade name, trademark, manufacturer, supplier or otherwise, does not constitute or imply endorsement, sponsorship or recommendation thereof, or any affiliation therewith, by us.
2.18. Acceptance of Agreement
By using the Service, you agree that you have read and accepted to be bound by the entire Agreement which contains the Terms & Conditions (this document), the Privacy Policy document and the Dating Safety Guide document (please look at section 1 on this document on where to find all three documents that constitute the Agreement). If any provision of this Agreement is held invalid, the remainder of this Agreement shall continue in full force and effect. The failure of the Company to exercise or enforce any right or provision of this Agreement shall not constitute a waiver of such right or provision. You agree that your online account is non-transferable and all of your rights to your profile or contents within your account terminate upon your death. No agency, partnership, joint venture or employment is created as a result of this Agreement and you may not make any representations or bind the Company in any manner.
2.19. Changes to Terms and Conditions
We reserve the right to modify the Terms and Conditions at any time, in our sole discretion, with or without notice. The modified Terms and Conditions would be made publicly available on either the PriveTalk application or/and PriveTalk website, or/and through other communication media such as the Application Stores that will host our app, etc.
When we post changes to these Terms and Conditions, we will revise the "Last Revision Date" in section 2.21 at the bottom of this document. You should review the newest modified version of the Terms and Conditions each time it's available because if you continue to use the Service you are agreeing to be bound by the latest Terms and Conditions that govern it.
If you don't agree to be bound by the modified Terms and Conditions, then you can't use the Service anymore. If you object to any change or modification, your sole recourse shall be to cease using the Service. You agree that the Company shall not be liable to you or to any third party for any modification, suspension or discontinuance of the Service. Except as may be expressly specified otherwise by SocioBright ltd. with respect to paid portions of the Service, we reserve the right to add, change, suspend or discontinue the Service, or any aspect or feature of the Service, without notice or liability.
2.20. How to contact us
If you have any questions about the Agreement's documents and content, please contact us at support (at) privetalk.com. In your email please include your full name, the email you use to sign in PriveTalk, your company name, country of residence, and contact telephone number. Our customer service team will be glad to provide you with support in a timely and efficient manner.
2.21. Last Revision Date
This document was last revised on March 24th, 2023.